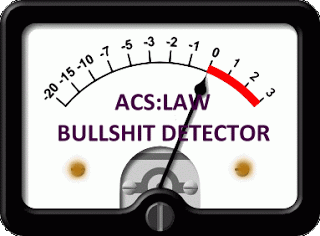 Germany's opiate for the masses is pure BS
This 2445 word article in Der Spiegel exemplifies the depth to which Leftist propaganda will go to spread what amounts to totally biased journalism. It is about an acute accommodation shortage surging across Mother Merkel's utopian experiment of swamping her nation with 1.1 million mostly Muslim refugees. In the 2445 words explaining why the shortage, only these 10 words relate to the real problem, "Germany's population is growing again as a result of immigration." According to Germany's  Federal Homelessness Association a  housing crisis is spreading across the nation forecasting that 1.2 million (note the proximity to 1.1 million refugees) people could be living in shelters by late 2018. The report came amid heightened concern about, Germany's rising poverty rate and ability to integrate 1.1 million migrants that have arrived over the past two years, drawn by the country's reputation for affluence, efficiency and stability. And leadership lunacy!
Source: Spiegel de and should be titled, "Germany's opiate for the masses."
Rising Rents Are Putting the Squeeze on Germans
Housing shortages have become a serious issue in many German cities, where there is a shortfall around 2 million affordable apartments. A new study shows that the problem is hitting low-earners hard.
Anita Voigt still has vivid memories of her 2016 summer vacation spent on the island of Amrum in northwestern Germany. It was the first vacation she had taken together with her daughter. They rode their bikes across fields at night, with the Northern Lights behind them and darkness ahead of them. "It was beautiful," says Voigt — and it was also the last time she really felt free.
Ever since she moved to Munich, she has no longer been able to afford vacations. Since May, the 54-year-old has been living with her 15-year-old daughter in a 70-square-meter (755-square-foot), two-bedroom apartment in a building located on a heavily trafficked street. "It's loud," she says, "but it's okay." Voigt has asked us to change her last name for this story.
The rent on her apartment is 1,125 euros a month, excluding utilities. That's around 60 percent of the take-home pay that she and her daughter have at their disposal. Voigt gets by with two jobs, working part time as a sales assistant at a construction company and part-time at a charitable organization. The support payments from her ex-husband brings her total monthly income to 1,900 euros. Whatever money doesn't go toward paying the rent goes to cover health insurance and to the supermarket on the corner.
Living from Hand to Mouth
"It's hard," Voigt says. "I live from hand to mouth." She has very little by way of a safety net — no private retirement plan, no life insurance, no accident insurance. She no longer goes out to see movies and it's been a long time since she went to a restaurant. "What bothers me most is that I can no longer give my daughter an allowance."
For weeks now, Germany has been debating its so-called Hartz IV welfare payments for the long term unemployed and the question as to whether the 416 euros a month (plus allowances) paid under the program is enough to live on. The question is whether Hartz IV which, when introduced in 2005, dramatically reduced long term welfare payments for the unemployed, combats poverty or instead exacerbates it and should thus be eliminated.
The problem with that debate, though, is that it overlooks people like Anita Voigt. Where is the discussion over the fact that her rent now eats up a huge chunk of her paycheck? That her rent is so high that she's threatened with poverty even though she has a steady income?
Rent prices have been a serious social issue in Germany for a number of years now. A study released in the fall by the Hans Böckler Foundation, a think tank aligned with the labor movement, noted that four out of 10 households in Germany face rents that take up more of their salaries than the 30 percent widely viewed as as the pain threshhold.
The study was compiled by a team of urban sociologists with Berlin's Humboldt University and Frankfurt's Goethe University. They first gathered figures for the 77 largest German cities with populations of more than 100,000. Based on that data, they have now followed up with a second report this month looking into how great is the lack of affordable housing in the 77 cities in question.
The new study combines the income situation with the housing shortage and shows not only where housing is lacking, but also who is suffering the most. Germany's 77 largest cities have a shortage of 1.9 million affordable apartments, the study found. It found that low-income singles are more strongly impacted than families, with a shortfall of 1.4 million apartments measuring up to 45 square meters in size. Almost 50 percent of the residents of major cities live by themselves. But there are only 2.5 million small apartments available for these 6.7 million people.
Another group facing serious difficulties are middle-income families with households of more than five people. For them, only 18 percent of the adequately sized apartments (90 to 105 square meters) are affordable.
A Massive Shortfall
The report found regions where there is hardly any housing shortage at all, but also heavily populated urban areas such as the Rhine-Main region, where only 10 percent of the apartment stock is affordable to poorer households. There are cities like socioeconomically weak Bremerhaven, a place where high concetrations of low-income residents contribute to the problem. But there are also places like Düsseldorf, which has a huge population of high earners and rents so high that even normal earners are no longer able to find affordable housing.
The fact that Germany has a shortfall of apartments is indisputable. Germany's population is growing again as a result of immigration while at the same time, an increasing number of people are living alone in their apartments. Between 2005 and 2015, the number of people living in Germany increased by 1.5 percent, whereas the number of households increased by 5.7 percent according to the Berlin research institute Empirca. The institute calculates that at least 4.4 million new apartments will be necessary by 2030.
Just as indisputable is the fact that affordable housing is needed. But defining exactly what affordable means isn't easy. That, though, is precisely what the researchers from the Hans Böckler Foundation investigated: How many and what types of apartments are needed so that households at all salary levels have sufficient and affordable housing available to them? The report refers to the gap between the housing that exists and the housing that is needed as the "social supply shortfall." In order to understand the study's conclusion, it helps to have a quick look at how they were reached.
The data used in the study comes from the 2014 German micro census, the most recent available. Each year, the German Federal Statistical Office polls 1 percent of the population on its economic and social living conditions in what is perhaps the most important statistic collected in Germany.
First, the researchers sorted the apartments in the cities in question by size and rent price. Based on existing legal regulations, they applied the appropriate size for each household: under 45 square meters for singles and between 75 and 90 square meters for families of four, for example.
They then divided the population up by household size and income and then established the mean income of each household size. For singles, the median income in 2014 was 1,484 euros, meaning that half of all singles earned less than that total and half earned more. If the affordable rent standard of 30 percent of income is applied, the result for that group is 445 euros. The 30 percent standard is far from arbitrary: It is widely considered in the housing industry as the critical threshhold, particularly for lower income segments of the population.
Finally, the researches merged the two statistics. For each city, they then distributed that the apartments so that as many households as possible could obtain an appropriately large apartment at an affordable price — as the apartments would have been distributed in an ideal world. But the thought experiment didn't even work in theory. It revealed a supply shortfall that is likely to have become even bigger given the rent increases seen since 2014. "The biggest shortage is to be found among singles living under the poverty line who have incomes of less than 60 percent of the mean," says Berlin-based researcher Andrej Holm, one of the report's authors.
Race to the Bottom
Rent prices represent both a social problem and a distribution problem. High-earners can afford any apartment and people with middle incomes can afford 76 percent of all apartments. Low earners, meanwhile, can afford 61 percent of the apartments. But people living beneath the poverty level must compete for the 25 percent of apartments they can afford.
In an ideal world. The reality is that most apartments are already occupied, and they are not distributed based on socioeconomic criteria. At the same time, prices for new rentals have risen massively in the past 10 years — by 76 percent in Berlin, 63 percent in Wolfsburg and 31 percent in Münster. Increases on that scale create pressure even for those earning decent wages.
A poll commissioned by the Catholic relief agency Caritas found that four out of five Germans said they believe high living costs create a considerable poverty risk. Three-quarters answered that it was important that the human right to have a roof over your head be guaranteed. "Affordable living" ranked in fourth place in terms of sociopolitical issues.
The example of Anita Voigt, the single mother in Munich, shows that this isn't just about perceived fears. The reality is that people can quickly find themselves facing an existential threat.
Not long ago, Voigt lost her job at the construction company. All that she has left now is the 450 euros she earns from her part-time job and the money that her ex-husband provides. She is now job hunting and needs to find something quickly. She sold her car for 1,800 euros and is using that money to cover the rent until she finds something.
She says she would have moved into a smaller flat long ago, but hasn't been able to find any two-room apartments. "Most of the landlords have informed me that the living room can't be used as a bedroom," she says. To Voigt, such rules reek of paternalism. "Since when are we no longer allowed to determine for ourselves how we use our living space?"
Voigt has fresh worries each time a new bill lands in her mailbox — whether she'll be able to pay it and whether things will turn out okay. She has trouble sleeping and fears the future. "My pension won't be more than 600 euros a month," she says. She then laughs when she realizes what it means. "I won't even be able to pay my rent with that."
According to the Hans Böckler Foundation study, Berlin has the largest shortfall of affordable housing in absolute terms for households earning below the mean — with a lack of over 310,000 apartments. The city is followed by Hamburg, which lacks 150,000 apartments, and then Cologne, which has an 86,000-flat shortfall. Munich, where salaries are relatively high, is in fourth place.
What Can the Government Do?
In their coalition agreement, Merkel's conservatives and the center-left Social Democrats (SPD) devoted seven pages to the subject of "affordable housing." The focus is on a reform of the "rent price brake," a form of rent control introduced in 2015 aimed at preventing massive surges in rent prices, and a "housing space offensive" that would spur the creation of 1.5 million new apartments and homes. But those efforts would only partly ease the problem. There's also the question of what the federal government can actually do given that Germany's federalist structures stipulate that the states and municipalities are responsible for housing.
What's really needed is the creation of additional public housing through private and public housing associations and housing cooperatives. But for years now, the amount of public housing available has been shrinking and it will continue to do so given that the long term rent controls will soon expire on buildings that were built decades ago. But there are other factors at play, as well, such as the fact that many municipalities have privatized the housing associations that provided public and low-cost housing. Or the grotesque rise in property prices. Surging land prices have made it extremely difficult for the private sector to build new apartments in major cities with low rents of four to five euros per square foot. Indeed a report released this week stated that Berlin has the fastest rising property prices in the world.
"New construction alone will not suffice to solve the problem," says urban sociologist Holm. He says many things are feasible — from a reform of the system for granting subsidies for the construction of new apartments to changes to the law that would better facilitate communal forms of living right up to more flexible systems for subsidized housing. As things stand now, once people have been granted authorization to live in public housing, they are often allowed to live with cheap rent for the rest of their life, even if their incomes rise over time. Once they've moved in, income levels aren't checked again.
Casting Calls
A special commission has been tasked by the federal government with drafting possible solutions. Just how overdue that step is can be seen every day when people in German cities flock to open houses when apartments become available.
Timo Gerber is standing in front of a run-down, prewar apartment building Berlin's Kreuzberg neighborhood. For the first time in quite a while, he has a glimmer of hope. The apartment he just looked at is anything but special. On the contrary, it has no kitchen, the stairwell is in shabby condition and trash is strewn all over the inner courtyard. "At this point, I'll take what I can get," he says.
Gerber has spent two and a half months searching for a studio apartment in Berlin and he's already visited over 50 of them. A year and half ago, the 29-year-old moved to Berlin from Switzerland. He and his roommates have decided they no longer want to live together and are moving out of their shared flat at the end of April. Gerber is under time pressure. He even took vacation time off from work last week, "so that I'll be able to do twice as many apartment viewings as I otherwise might be able to do," he says.
The Swiss national works as a photo editor for the online clothing store Zalando, which provides him with take-home pay of 1,200 euros a month. The rent on the apartment he's currently looking at is 600 euros a month without any utilities. His parents are prepared to cosign his lease in order to increase his chances of finding something. And Gerber is ready to spend half his net income on a rundown apartment. He scratches his beard. "It's a crap situation, but what am I supposed to do? Things are this expensive everywhere."
Gerber has put together a 23-page application file. In addition to the usual documents, like his credit report and proof of income, he has also attached his resume and a cover letter explaining why he'd be great for the apartment. "I explain in it that I have no children, no pets and that I don't play any musical instrument," he says. He had hoped the file would help to differentiate him from other potential renters, but these days it is standard for people applying for apartments in Berlin to add personal touches to their applications.
"It's a battle every time," he says. Over 80 potential renters turned up at the last apartment viewing he went to in Berlin's Neukölln district