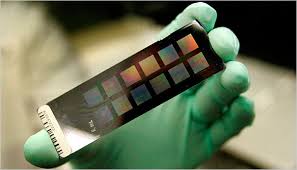 Find out who you are DNA test kits
The new fad for bored people is to seek out your ancestry. Some even see it as the "perfect" Christmas gift for the whole family. However, dabbling in the mystic convolutions of DNA might cause a lot of trouble when the results are popped into your letterbox. A bad start to a woman's morning could be that about 72 percent of women with the BRCA1 mutation and about 69 percent of women with the BRCA2 mutation will develop cancer by the age of 80, according to the National Cancer Institute. Imagine learning that your father was not your father, or worse? It wouldn't be so dangerous if the test could suggest the correct sequence of numbers to win the lotto jackpot. This editor tried the easy to use home DNA pack as advertised on the internet, delivered for the discounted price of only $21.95. The results came this morning.
Dear Mr Chaucer,
Please find herein your DNA Geneaology Test Results:
64.23% effective Sumatran gorilla
19.11% NSW sulphur crested cockatoo
Gender choice for 62 exciting possibilities
15% blue cattle dog
7.2% sloth
Thank you for choosing "Jiffy" DNA, DIY personal test kit and please recommend us to your friends.