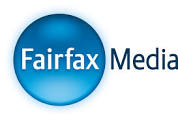 Fairfax: Editor compounds desperation with dishonesty
"A  SENIOR editor at Fairfax Media has been caught in a major computer security breach, after obtaining the membership list of the journalists' union with thousands of confidential contact details so he could use them for a personal political campaign."
Just imagine the noise from the left were the it an editor from The Australian that raided a union database? Not at all surprising is that no mention of this incident could be found in any of Fairfax rags. Reader help in this matter would be welcomed.
Fairfax Media editor 'breached union database'

Marcus Strom, The Sydney Morning Herald's morning news director, received a demand from the Media Entertainment and Arts Alliance that he hand back any union property in his possession after it was discovered that he had acquired the database for 7000 members in NSW.

The union's federal secretary, Chris Warren, wrote to Strom in a sternly worded letter on March 18: "It has come to my attention that there has been commun­ication with branch members from your email address that it appears could only have come through access to the MEAA data­base."

Mr Warren's letter, endorsed by a unanimous vote of the MEAA's federal management committee, referred to legal advice­, warning that access by any of the union's honorary offic­ials to the membership database for "personal, private or unauthorised communication" was in breach of "a range of civil laws and, arguably, the criminal law".

At the time Strom copied the membership database, in March, he was in conflict with Mr Warren and others over their plans to restruct­ure the MEAA by replacing its directly elected federal secretary with an appointed chief executive.

Strom wanted to use the database so he could communicate direct­ly with MEAA members in NSW and explain why they should reject a corporatisation plan that he believed would "distance our union from the very people it is meant to serve: you, the ­members".

The MEAA's federal management committee chose not to make Strom's behaviour public after the matter was discovered and ­addressed.

Strom had only recently returned to his job with The Sydney Morning Herald after a 14-month secondment to the MEAA as a paid employee responsible for a campaign on the future of ­journalism.

Strom was, and remains, the honorary secretary of the MEAA's NSW branch.

That position will be abolished by April next year, when the union's new corporate model comes into operation.

As an official with the MEAA, Strom has had authorised access­ to confidential records that are related­ to professional union work.

Legal advice to Mr Warren from Sydney barrister Jim Nolan says: "The membership database is not something which can be used at will by an employee or offic­er of the alliance.

"The database may not be copied without authority, nor its ­content used."

Mr Nolan says it does not matter that an MEAA official or employee may have daily access to the database and use it in connection with their ordinary duties.

Any use for "a personal politic­al campaign" is a breach of the rules and, arguably, of civil laws including the Privacy Act and the Copyright Act.

Mr Nolan further warns that there is the possibility that an offence­ under section 308H of the NSW Crimes Act — which carries a maximum penalty of two years in jail — may have been committed because­ any person in the state who causes "unauthorised access" to restricted data held in a comput­er is guilty of an offence. A breach of section 308H is the offence to which a 21-year-old Sydney woman pleaded guilty in September after being charged over the computer hacking of stud­ent records related to a $60,000 scholarship granted to Tony Abbott's daughter that were leaked to online magazine New Matilda.

The Strom case comes after three reporters from Fairfax Media's The Age admitted in the Melbourne Magistrates Court last year to gaining unauthorised access­ to an ALP database in the lead-up to the 2010 state election.

The reporters — Royce Millar, Nick McKenzie and Ben Schneiders — avoided convictions after being put on the court's diversion program.

In May this year, a journalist with The Sunday Age, Farrah Tomazin, lost her dicta­phone at an ALP conference.

An embarrassing off-the-record­ conversation that she had with former Liberal premier Ted Baillieu was subsequently emailed to many of his Victorian parliamentary colleagues.

An initial attempt by Strom to press his opposition to the proposed new structure by directly emailing MEAA members was formally rebuffed on March 11 this year, when the MEAA's federal management committee voted to ban him from doing so.

The committee endorsed instead that Strom's email would be made available to all members on the MEAA website, "in accordance with usual practice".

During the following week, Mr Warren was alerted that MEAA members in the NSW branch were receiving communication from Strom's email address.

It was concluded that the union had had a serious security breach involving unauthorised access to the database.

In his March 18 letter to Strom, Mr Warren gave him 24 hours to return any property to the MEAA. After negotiations between lawyers for both sides, Strom handed over a copy of the database.

The database was destroyed in the presence of an MEAA comput­er-technology staffer.

Strom is understood to have given undertakings that he had no other copies, and would cease using the information. Mr Warren said: "We take the privacy of our members very ser­iously, and we've always taken all steps to ensure that it is protected."

Strom said that the issue had been resolved on both sides, and it was agreed that no further action would be taken.

He said he believed he had been acting within his rights as NSW branch secretary to contact members in the state.

"I contacted members in NSW about something I thought was important to them, but I was told I breached the rules, privacy and the Crimes Act," he said.

Strom, a former deputy foreign editor at The Sydney Morning Herald, is the morning news director for the paper's website.

He is a finalist in the 2014 Walkley Awards for excellence in journalism, in the category of print/text news report.

He is nominated along with his Fairfax colleagues Nick McKenzie and Richard Baker for the storie­s "Bribery, dirty deals rife in construction industry", "Threat to kill whistleblower" and "Revealed: the new union corruption".

Strom has previously chaired the Fairfax house committee and led strikes in protest at management's curtailing of staff and of resources­.
Source: The Australian