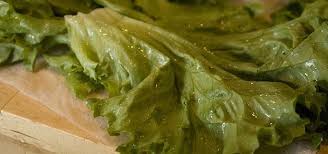 13.10.19.
Of course any demonstration by its very nature has for its prime target, attention. And that is what the media savvy Extinction Rebellion rabble have achieved. But such blanket notoriety could only have occurred with government aid—doing nothing to stop such anarchy that not a single good citizen would agree with. And, the wilted lettuce leaf judiciary! They are now forced to act as it has come to be an election loser at the moment and the Labor slanted judiciary won't like that. C. M. Hendy writes about it in the
Spectator
.
Most Australians are pretty sympathetic to the whole protesting thing. After all, we're a functioning democracy with largely robust protections for free speech and political expression, a situation that requires some base level of tolerance for activism no matter how irritating it may be
Source: C. M. Hendy, the Spectator
Extinction Rebellion: an army of Unabombers
Besides, it can be fun in a morbid kind of way to poke a stick into the eye of the system and notice how fragile it really is – the climate strike kids had a great afternoon blocking major intersections all over the country a few weeks ago, yelling slogans and waving handmade posters mocking Scott Morrison and his (allegedly perverted) affinity for chunks of coal.
The Extinction Rebellion movement is of a different character altogether. No doubt there is some overlap between the unwashed masses that might have frequented the climate strikers, kindred spirits they must be, however the Extinction Rebellion movement has a notably harder edge. Currently encamped in that statement of nineteenth-century pride in the products of capitalism, the Carlton Gardens on the fringe of the Melbourne CBD – in addition to other locations near major cities worldwide – the movement is indulging in a week or so of intensively disruptive activism designed to increase awareness of 'the climate emergency'.
Unlike the cute climate kids, Extinction Rebellion counts amongst its members people who are happy to be arrested in the cause of stopping climate change, as well as few who've stoically confessed that they'd be willing to die for the movement – as in, they love the earth so much that they'd die to save the earth, thereby removing themselves from it in the ultimate act of dedication, or some such. In any case, it was dramatic enough to lure in a few of what passes from jouralist from The Age, who faithfully noted down the officially sanctioned Extinction Rebellion talking points and turned it into some kind of weird PR infomercial/self-flagellation exercise that allegedly has news value.
Of course, the general willingness to literally become a martyr for the cause piqued my interest, and I couldn't resist the urge to check out the official (very professionally made) Extinction Rebellion – styled XR – website.
The climate strike, endearing as it was, didn't really have the level of fervent mortal dedication required to cut through the everyday climate apocalypse white noise, but XR, with its remarkably bold message and branding, offers the average punter something a bit more stimulating. WE ARE IN A CLIMATE EMERGENCY the website declares – below this, the demands of the movement, and a sudden realisation that this is all very silly.