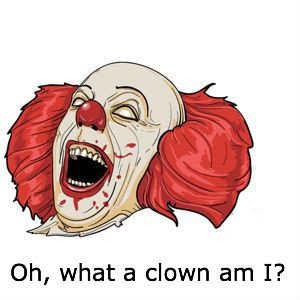 Dr Shorten's cure-all elixir
Since Bill Shorten appeared before the royal commission into union corruption, trying to nonchalantly deflect the tedium of a more than questionable $40,000, he has become weird—more so than ever.
Shorten now pops up everywhere, dangling and jigging disjointedly like a broken puppet spruiking utter nonsense like a short-circuited GPS—"turn, stop, go, no, up, down, you're going too fast!"
"Labor might adopt the 'turn back the boats policy,' he rambled into the cameras. He couldn't bear the very thought that asylum seekers might risk passage on rotting craft and drown—women and children.
Excuse me! During Labor's term in office more than 1,000 are known to have perished at sea and that does not include those not reported missing. Bill Shorten is a joke, a clown no longer seen as funny by many Labor politicians who see themselves at Centrelink after the next election.
Andrew Bolt exposes further nonsense from he who wants to rule the nation.
*****************************************
High price of Bill Shorten's sweet promises will cripple economy

BILL Shorten's astonishing lies will kill our economy. And caution: those lies are multiplying fast.
This week the Opposition Leader made three reckless and misleading claims.

Shorten promised to double Australia's green power in 15 years without blowing our electricity bills.

He insisted we didn't need to raise taxes to pay for Labor's unfunded promise to spend $80 billion more on health and education.

And he claimed a free trade deal with China threatened Australian jobs.

Believe Shorten's nonsense — and many do, even though last month Shorten admitted lying to Neil Mitchell over his role in the Rudd-Gillard affair — that we won't become another Greece. No, the Greeks will look at us and think they got off lightly.

Yet the polls are clear: Shorten may well become Australia's prime minister next year despite his manifest emptiness and shady dealings as an Australian Workers Union leader.

That's largely because the public is still furious at Prime Minister Tony Abbott's broken promises and spending cuts, even more so now that Speaker Bronwyn Bishop seems to have rorted her expenses at high altitude.

But some of that rage seems to be pure petulance at Abbott forcing Australians to face the fact that the money is gone.

In contrast, Shorten has never made Abbott's mistake of telling the truth about the nation's finances — that we still spend $96 million a day more than we earn, with no sign of repaying the massive debt left by the previous Labor government.

Shorten prefers instead to feed the voters' fantasy that this mad spending can keep going.

In a normal society Shorten's latest three cons — all this week — would disqualify him as a leader.

First was his ludicrous promise to double our renewable energy target from the 23 per cent of supply that Labor voted for only last month to 50 per cent by 2030.

Astonishingly, he claimed on Wednesday "more renewable energy will push down power prices".

A lie.

If green power were cheaper than what we have already, Labor would not have to lift a finger to make us use more of it. Consumers would make that choice themselves.

But wind power actually costs more than double the price of coal-fired power and is also unreliable. No wind, no power.

Solar is even worse — more than four times more expensive. There is no way a government can make us use more wind and solar power than by subsidising it with taxpayers' money or by forcing suppliers by law to use more if it, with the cost passed on through our power bills.

Already, renewable energy costs us about $3 billion a year extra and Shorten's plans could more than double that.

Right now dams actually supply two-thirds of our green power and wind and solar almost all the rest.

But Labor won't build another dam, so doubling renewable energy will effectively involve creating three times more wind and solar generators than we have today.

Forget the talk of miracle other technologies taking the load. Geothermal and wave technologies have been virtual duds here so far.

So imagine that massive building project over only 15 years. Three times more wind farms? Three times more solar plants? Really? At no extra cost? That is not just a lie but a recipe for disaster. The higher power prices would drive more manufacturers to the wall, costing jobs.

And all for nothing, because more green power will do virtually nothing to cut global temperatures.

Not that Shorten cares. Indeed, environment spokesman Mark Butler yesterday admitted Labor hadn't even bothered to model the effects its policy would have on emissions, let alone on temperature.

Incredible. Butler wouldn't even give the guarantee Shorten did, saying it was not possible to be "definitive" on whether prices would go down or — as is screamingly obvious — up.

How can Shorten propose something so wild and useless?

Yet it's the same make-believe with Labor's other great lie this week.

Shorten feigned outrage that state premiers are now debating with Abbott whether to increase of the GST from 10 per cent to 15 per cent.

Premiers on both sides of politics — NSW Liberals' Mike Baird and South Australia's Jay Weatherill — agree higher taxes are needed to pay for the Gillard government's promise to increase spending on health and education by a colossal $80 billion.

Again, Abbott once told the truth about those promises — that there was no money at all to pay for them. With the Government so deep in debt, Abbott cut those fictitious promises from the Budget.

And they should stay cut. More taxes are the last thing we need, while unemployment is high, the deficit even higher.

But Shorten still peddles the lie that there is indeed money to spare for the $80 billion fantasy promises he refuses to formally ditch.

"I'm against raising the GST," he stormed. "Tony Abbott has been trying to position the states with his $80 billion worth of cuts into arguing for a GST …

"I don't understand for the life of me why it is that Mr Abbott is happy to increase the taxes that everyday Australians pay."

So Shorten is against cutting the $80 billion of unfunded spending health and education. But he's also against raising the taxes to pay for it.

How does he get away with such rank opportunism?

Which brings me to his last big lie of the week.

For his final trick, Shorten joined the militant CFMEU union in claiming the Government's free trade deal with China "undermines safeguards for jobs" and puts Australia in "a race to the bottom on wages and conditions".

Never mind that Chinese companies here must still employ Australian workers where possible and pay any Chinese workers Australian wages. Ignore the fact this deal cuts both way — more Australians can work in China or for companies exporting to it.

JUST note this: Shorten last year actually praised this same deal in front of Chinese President Xi Jinping and even claimed credit for it.

"Labor welcomes the prospect of a trade agreement between our two countries," he said. "A decade of hard work has gone into creating this opportunity for Australia, from prime minister Howard to prime ministers Rudd and Gillard and now Prime Minister Abbott."

Former Labor leader Mark Latham, in his notorious diaries, wrote he'd seen this opportunism close up, when he was Labor leader and Shorten still a union boss.

"Little Billy (Shorten) was in my ear about the (free trade agreement with the United States), telling me the party has to support it," said Latham.

"I said that I thought both he and his union were against it, to which he responded, 'That's just for the members. We need to say that sort of thing when they reckon their jobs are under threat. I want it to go through'."

This pandering and posturing by Shorten, these false promises, are unacceptable in a man running to be our next prime minister.

Let Greece be your warning: even the sweetest promises must be paid for, and the price of Shorten's will cripple us.
Source: HeraldSun