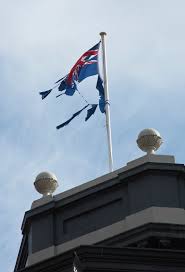 30.06.20.
As former 2GB broadcaster Alan Jones often said, "If you hand out free meat pies in Martin Place Sydney, you'd have a line-up around the block!" In 1961, John F. Kennedy's inaugural address inspired Americans to see the importance of civic action and public service, in other words, patriotism! His historic words, "Ask not what your country can do for you—ask what you can do for your country!" That was JFK's challeng for every American to contribute in some way to the public good. Well, the imagery of pies with tomato sauce and the notion of  patriotism might have been sold by our leader, if we had one, to the many Australians who have raised their fingers to imply, "stuff Australia, we'll take the free money thanks!"
Business owners across the nation are struggling to recruit staff despite surging unemployment, as calls grow for generous COVID-19 assistance measures to be rolled back amid fears people are being deterred from finding work. Scott Morrison warned that JobSeeker, a temporary doubling of the dole, could not become an impediment to rebuilding the workforce, as Coalition MPs offer differing views over the future of generous stimulus measures as the economy emerges from lockdown.
Source: Geoff Chambers, Patrick Commins and Joe Kelly, News Corp
Jobless opt for dole as businesses struggle to find workers despite unemployment surge
New National Skills Commission data to be released on Tuesday reveals more than one in two employers who are struggling to recruit workers say their top challenge as they look to rehire following the COVID-19 economic shock
The Prime Minister said on Monday the government had received feedback from businesses concerned their hiring problems were the result of prospective employees being on "higher levels of payment". He also warned that the government would not allow the JobSeeker payment to "become an impediment" to Australians returning to work and "getting extra shifts".
"We are getting a lot of anecdotal feedback from small businesses, even large businesses, where some of them are finding it hard to get people to come and take the shifts because they're on these higher levels of payment," Mr Morrison told 2GB.
At the end of May, the number of Australians receiving JobSeeker payments jumped to 1.63 million — a doubling of the 815,872 people who were on Newstart and Youth Allowance payments in February. The JobSeeker program is costing almost $1.7bn a fortnight, including $826m for the coronavirus supplement, which is scheduled to cease on September 24.
Mr Morrison warned that the $1500 fortnightly JobKeeper payments, scheduled to cease on September 27, involved a "cash burn of over $10bn a month" and flagged there would be a next phase to the program which is aimed at keeping workers tied to businesses.
Josh Frydenberg and Finance Minister Mathias Cormann are due to deliver an economic and fiscal update on July 23 outlining the future of the JobKeeper scheme, which will include recommendations made by Treasury secretary Steven Kennedy in his review of the $70bn program.
Employment Minister Michaelia Cash said more than half of the businesses surveyed by the -National Skills Commission who had reported recruitment difficulties had identified the lack of applicants, experience and skills as reasons for hiring challenges.
Senator Cash said there were opportunities for JobSeeker recipients to "put their hand up for a job" as COVID-19 restrictions eased and businesses rehired, with one-in-five employers looking for more labour. "It is now time for job seekers to start to re-engage with the job market. Our economic revival will depend on more Australians getting back to work," Senator Cash said.
She said the government's shielding of businesses and workers, including through the suspension of mutual obligations for social security payments and increasing the welfare safety net, had been implemented to support the next phase of economic recovery.
Eddy Nader, a businessman who runs four BP service stations in southwestern Sydney, told The Australian on Monday he had been unable to fill three positions for baristas at his Urbanista cafes. He said the JobSeeker payment of about $1100 a fortnight was deterring people from working, arguing that people were better off on welfare — an outcome which he described as "unAustralian".
The 46-year-old said he was offering 20 to 25 hours per week at $28.38 an hour, meaning a 20-hour week would pay $567.60.
"If I was to take out the weekly tax — that's 52 bucks — they're on $515.60. But they've got $550 (a week) on JobSeeker. They say, 'why would I come to work?'," Mr Nader said. "People are just taking the mickey out of the scheme. It's become a farce."
The National Skills Commission data includes a survey of 2324 employers between May 25 and June 19. It shows the occupations in demand were basic jobs, including retail sales assistants, child carers, truck drivers, receptionists and sales representatives.
New research by consumer analytics firms illion and AlphaBeta also suggests that, in addition to JobSeeker acting as a barrier to employment, spending by low-income earners has bolstered the economy throughout the health crisis. The data shows that, as high-income earners tightened their belts, Australians earning less than $65,000 a year were spending more than they had before the health crisis on discretionary and essential items, supported by emergency government payments.
AlphaBeta director Andrew Charlton said low-income earners had continued discretionary spending at 20 per cent above baseline levels. This was compared with high-income earners who had tightened spending at 15 per cent on baseline levels.
"Low-income earners have been carrying the Australian economy on their back since March," Dr Charlton said. "They continue to outspend high-income earners across both discretionary and essential spending.
"When September hits, we will be staring down the cliff face. Mortgages will need to be repaid, those in hardship will clamp down on discretionary spending, having a significant impact on the economy."
Dr Charlton, a former senior economics adviser to Kevin Rudd, said "tapering stimulus payments will be a necessary first step".
University of Melbourne professor Jeff Borland, one of the country's leading labour economists, estimated there would be 275,000 to 414,000 fewer employed Australians by September, compared with the March jobs figures. "The message remains that — even under a best‐case scenario — there is a need for further stimulus beyond September," Professor Borland said.
Professor Borland's analysis of ABS May labour market data shows that workers with the lowest weekly earnings had borne the brunt of the drop in hours worked.