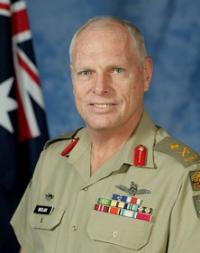 11.11.19.
Was it sanity, democracy or plain bloody fear of a voter backlash against the Coalition, specifically the Liberal Party, that saw Jim Molan, the overwhelming NSW favourite to replace the dubious Arthur Sinodinos in the senate. After preferences were distributed, Mr Molan beat Mr Shields 321 to 260. Justice came to Peter Hendy who used his house for the assassins to plot the backsatabbing of Tony Abbott with a 'popular' vote of five only. How delicious!
Jim Molan has won the Liberal Senate preselection to replace Arthur Sinodinos for a casual vacancy until the next election, beating off challenges from Woollahra deputy mayor and insurance executive Richard Shields and former Eden-Monaro MP Peter Hendy, Liberal sources say.
Source: Andrew Clennell, News Corp
Jim Molan wins Liberal Senate preselection to replace Arthur Sinodinos
Mr Shields finished second in the ballot of 564 State Council delegates held in Sydney on Sunday.
Mr Molan was a Senator from 2017 until the election but caused disquiet in the Liberal Party by campaigning on a "below the line" ticket at the May federal election. Despite this controversy, Prime Minister Scott Morrison backed him in the preselection.
The first preference vote was 277 to Mr Molan, 153 to Mr Shields, 81 to heart surgeon Michael Feneley, 43 to David Brady, 18 to Benjamin Collins, just 5 to Peter Hendy and 4 to Robin Fitzsimons.