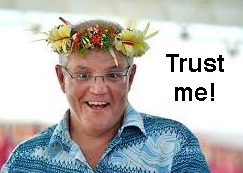 14.10.21.  
Australians would love to know the details surrounding the massive botch at the hands of Scott Morrison that was set in motion at the beginning of the pandemic lat year. In the deal was that the Commonweath Serum Laboratory (CSL) would make AstraZeneca vaccine in Australia. That would benefit the many shareholders that won't tell you by how much—similar to politicos holding water rights down on the Murray. The PM's vaccine debacle is secret. It moved from 'Commercial in Confidence' to "National Security!" Why!
The AstraZeneca vaccine will no longer be produced in Australia by Christmas, according to biotech firm CSL, which says the UK jab could not survive the "disproportionate" amount of hesitancy and criticism levelled at it throughout the national rollout. According to Channel Nine, the company will close its Melbourne production site because the Pfizer and Moderna vaccines have outstripped demand for AstraZeneca, making it largely redundant in Australia.
Source: Nichola Jensen, NCA
CSL to end AstraZeneca production by Christmas
"Notwithstanding the perhaps disproportionate criticism that this vaccine's reputation has experienced, we couldn't be prouder that the AstraZeneca vaccine has given protection to many millions of Australians," CSL chairman Brian McNamee told investors.
More than 12 million doses of AstraZeneca have been administered across the country since the beginning of the vaccine rollout in late February.
"Obviously we don't want to manufacture something that's not going to be utilised, and we will have a number of options moving into the future," said University of Queensland's Paul Griffin, who sits on AstraZeneca's advisory board.