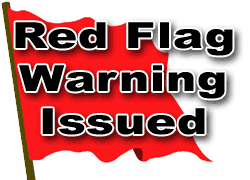 China has bought our neighbours
Game, set and match! China has deeper pockets.
Australia is in its deepest debt ever and drought crisis. It borrows money to give to other countries as aid—billions! China has stepped up its grab in the South Pacific. China has deeper pockets than Australia—it can't compete! Has any country ever sent aid to Australia? Drought continues to ravage our rural enterprises, recovery will be long and slow. Our government is loath to act. All further foreign aid should be diverted to save our farming industry. It is time for our leaders to look to Australia and consolidate. Our neighbours are double dipping at our expense. They are captive to the highest bidder—China. Loyalty is a fantasy! 'Simples'!
China has emerged as the ­second-largest donor to Pacific ­island ­nations over the past eight years as Australian aid reduces, ­according to government-funded data that reveals the extent of ­foreign financing of regional ­governments.
Source: News Corp
China surges in Pacific aid race as Australia falls behind
China is flexing its muscles in the Pacific, in the shape of foreign aid.
Australia remains the biggest donor in the Pacific region — spending $6.58 billion over the same period — but Canberra's aid has decreased since 2011.
The scaling back of foreign aid donations — in line with moves by the US, the EU and France — has allowed China to become Vanuatu's largest donor since 2015, while the Asian nation's ­donations to Fiji and Samoa over the past eight years are not far ­behind Australia's.
Beijing has spent $1.26bn since 2011 but has committed $5.8bn. This included $3.5bn for a Papua New Guinea road project last year ­before Australia's nearest neighbour committed to Chinese President Xi Jinping's signature Belt and Road Initiative in June.
While Foreign Minister Julie Bishop insists Australia welcomes Chinese aid in the Pacific, the decision to fund the new data set produced by the Lowy Institute, along with public comments by Australian ministers, reveals deep unease about China's growing presence in the region.
Despite its smaller funding commitments, China is perceived to have made a bigger impact by bankrolling major infrastructure projects through large loans — a practice strategists have labelled "debt diplomacy" as countries that accept the projects sometimes are expected to support China's international positions.
The Lowy research reveals 67 per cent of Chinese aid to the Pacific is tied up in loans and 40 per cent was set aside for transport projects.
Tongan media last month reported that its government would be forced to start repaying a $US100 million Chinese loan.
Australia recently signalled it was keen to step up infrastructure investments in the region, edging China's Huawei out of building a major Pacific internet cable and by teaming up with the US and Japan to jointly fund more projects in the Pacific.
One of the project's authors, Jonathan Pryke of the Lowy ­Institute, said "by almost every metric, Australia remains the ­primary partner for the Pacific … (but) by working everywhere, our presence is not always keenly felt".
The Lowy report reveals much of China's aid has been targeted at specific countries — particularly those with which it has diplomatic ties, unlike some Pacific island nations that maintain formal relations with Taiwan.
Since 2015, China has become the biggest donor to Vanuatu, overtaking Australia to spend $180.3m in the country in the period. Earlier in the year, Malcolm Turnbull launched negotiations for a new security deal with Vanuatu after reports that China had been discussing establishing a military presence in the country.
China spent the most of its aid in PNG, followed by Fiji, which was ostracised by the West after Prime Minister Frank Bainimarama claimed power in a 2006 coup. Vanuatu, Samoa, Micronesia, Tonga and the Cook Islands also received large amounts of China's aid.
A recent US government-funded study found Vanuatu, Fiji, Papua New Guinea, Samoa and Tonga also received the most Chinese government visits of the Pacific Island countries. PNG Prime Minister Peter O'Neill recently returned from a visit to Beijing, where he met top Chinese leaders and stepped up his country's relations with China.
The project's authors argued that the narrative of Chinese aid dominance in the Pacific Islands was overstated since the Asian nation had invested only 8 per cent of all aid to the Pacific over the eight years despite committing a lot more.
But the authors said the way China spent aid on status projects and infrastructure lending "inflates" its presence.
Mr Pryke said overemphasising China's influence in the Pacific was "counter-productive" for Australia's regional diplomatic relationships. "(It) is all too dismissive of the Pacific islands' ability to manage their own affairs," Mr Pryke said.
In January, International Development Minister Concetta Fierravanti-Wells, in comments to The Australian, sparked a global discussion about Chinese aid when she accused Beijing of lending funds to Pacific nations on unfavourable terms and constructing "useless buildings" and "roads to nowhere".
The comments were most strongly rejected by Samoan Prime Minister Tuilaepa Sailele Malielegaoi, whom Ms Bishop will meet in the country today before launching the new data set.
Ms Bishop also will meet New Zealand Foreign Minister Winston Peters in Samoa to discuss Pacific aid co-operation.
Mr Peters has warned the influence of Australia and New Zealand in the Pacific is waning and has made veiled references to China's growing influence.