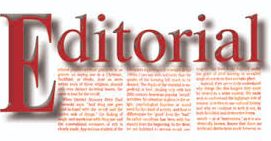 10.06.21.  Editorial from The Australian: The emerging Pacific Century remains the defining economic, defence and geopolitical story of the new millennium. It represents a shift in the centre of global power away from the Atlantic sphere of Europe and the US towards an increasingly China-dominated Asia. For Australia, the shift presents major economic opportunities, which are well understood. So are the risks the world has been slow to confront. The Gillard government's 2012 Asian Century White Paper attempted to focus domestic debate on the issue. It said the (re) coupling of the major centres of global population (China and India) and the major centres of global economic growth meant that "Australian businesses and their employees can be big winners from the Asian century, with new and expanding opportunities for our miners, manufacturers, farmers and a broad range of service providers''.
Some analysts at the time argued that there were risks too that had not been properly defined. The central challenge was how to deal with China's growing power and appetite for regional hegemony. This is the point at which the world finds itself today, largely because of Chinese President Xi Jinping's concentration of authority and desire to project Sino authority around the globe.
Just as Australia has been the beneficiary of the region's rise in economic prosperity it has become a target for coercion by a Chinese Communist Party leadership looking to make an example as a warning to others. Scott Morrison's speech on Wednesday ahead of his attendance at the G7 meeting in Britain is a rallying call for liberal democracies to join a co-ordinated push-back against China's desire to reshape the global order in its own image. The Prime Minister highlights the need to "renovate" the rules-based order, specifically around the WTO as the only body that has enforceable powers for member nations. He says the most practical way to address economic coercion is the restoration of the global trading body's binding dispute settlement system. "Where there are no consequences for coercive behaviour, there is little incentive for restraint," the PM said.
In Australia's view, the challenge facing the world is to reinforce, renovate and buttress a world order that favours freedom. Meeting this challenge, Mr Morrison says, will require a degree of active co-operation among like-minded countries and liberal democracies not seen for 30 years. The task is to maintain an open, rules-based global system that supports peace, prosperity and the aspirations for all sovereign nations. The call is for liberal democracies to be vocal in support for open societies, open economies and the rules-based order. Mr Morrison says he will lend Australia's weight to growing calls for a stronger, more independent World Health Organisation, with enhanced surveillance and pandemic response powers. We will also back Joe Biden's recent call to bolster and accelerate efforts to identify the origins of the Covid-19 pandemic. On both issues, Australia is showing itself prepared to confront China's attempts to close itself to outside inspection while compromising established global bodies to do its bidding.
Australia's invitation to participate in the G7 meeting, together with India and South Korea, shows that other liberal democracies are listening. But as Greg Sheridan wrote on Wednesday, the strongest aspect of Mr Morrison's speech was on the need to secure supply chains in the things that count: new tech, artificial intelligence, machine learning, rare earths and medical equipment. A reliable supply chain means manufacture by a country that does not engage in trade ­coercion and hopefully shares key values and interests with us.
Dr Kurt Campbell, President Biden's top National Security Adviser for Asia-Pacific affairs, told Adam Creighton the US would "stand up" for countries such as Australia "pressured" by Beijing and work towards a more "ambitious" alliance of democracies. This reflects a realisation that China is stepping up its determination to define and control the Pacific Century. Mike Green, a top foreign policy adviser at the Centre for Strategic and International Studies, told Creighton it seems China's assessment is it has a five- to 10-year window to cement its leadership position in Asia. He says this is why it has pressured Australia, India, Taiwan and Japan simultaneously.
The difficult part of the Pacific Century transition is clear. Australia is right to stand firm to defend the freedoms and benefits that global co-operation brings.