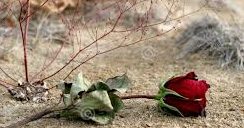 18.10.20.  
Gladys Berejiklian, knowing her secret partner Daryl Maguire had been found to have breached the parliamentary code of conduct didn't break off their affair until a matter of weeks ago — but love is no defence against ­impropriety
Let's face it, dazzling Daryl ­Maguire and his secret sidekick, the lovelorn Gladys Berejiklian, could not by any stretch of the imagination, be seen as a Down Under version of Bonnie and Clyde. Writes Piers Akerman in The Daily Telegraph.
Dazza, from Wagga Wagga, might have made the cast of The Gang That Couldn't Shoot Straight, and Gladys, self-described as a "goody-two-shoes" might have stepped from the pages of a Victorian era morality novel designed to show girls how to walk the path of righteous until Mr Right arrived. Except she was smitten by the ­duplicitous Daryl, whom she dubbed her "Numero Uno", while he happily applied the affectionate Armenian term "hawkiss" or "hokis" to her in their intimate phone conversations.
Source: Piers Akerman, News Corp
Ms Berejiklian, however occupied senior positions in the NSW government, Treasurer and now Premier, and was subject as all MPs are to a code of conduct and strict protocols, as was Mr Maguire when he was still the MP for Wagga Wagga.
While Mr Maguire blatantly ­ignored the rules and forfeited his membership of the Liberal Party and vacated his seat for his actions in ­August, 2018, Ms Berejiklian led the ­return of the Coalition government at the 2019 election.
'Dodgy Daryl', who is now unsure of when he and Ms Berejiklian began their intimate affair — either late 2013 or 2014, has contradicted her belief that it developed around or after the 2015 election.
Mr Maguire was well and truly deep into influence peddling from his parliamentary office earlier than when either he or she think they began their secret romance and his activities were well-known two years ago when he had to quit parliament.
Yet Ms Berejiklian, blinded by love, knowing that her Numero Uno had been found to have breached the parliamentary code of conduct and ousted from both the party and his office didn't break off their affair until August or September this year, a matter of weeks ago.
Not only that but ICAC's investigators have hours of their tapped telephone conversations and hundreds of text messages which would indicate that she knew well ­before their trysts were brought to a halt that he was involved in activities that she didn't want to know about.
But it was put to Ms Berejiklian at the ICAC that, from their conversations about the property interests of Ms Louise Waterhouse and other activities, that Ms Berejiklian was across the issues even though, as she told Mr ­Maguire when he wanted to tell her how much he hoped to make from the Waterhouse deal, "I don't need to know about that bit".
Always chivalrous and protective, Mr Maguire agreed: "No you don't."
How this will stand up by the time ICAC completes its investigation we shall see, but despite the well-publicised outpouring of goodwill toward Ms Berejiklian, it doesn't look good.
Had a male colleague in her ministry provided the sort of access to senior officials in her administration to his ­secret lover and held the same hopes going into business with those he was assisting, it seems likely that Ms ­Berejiklian would have demanded they ­respect the rules and suffer the consequences.
ICAC has made a lot of mistakes in the past, many indeed under the reign of the former head Megan Latham, who told a host of junior barristers at a NSW Bar Association seminar in 2014, leaked to the media, that as an inquisitorial rather than adversarial body the ICAC was "not confined by the rules of evidence" that apply in courts and that advocates were given a "free kick" and that questioning of witnesses by counsel assisting inquiries was like "pulling wings off butterflies".
Counsel assisting the ICAC, Scott Robertson, has not pulled any wings from the butterflies before him in this case.
Love is truly in the air but while ­admirable, it is no defence against ­impropriety.