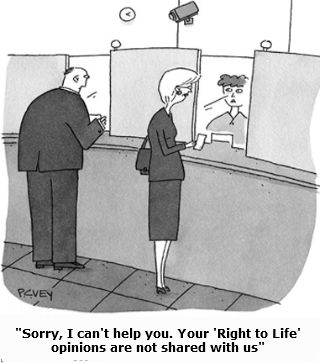 Bendigo virtue
Exclusive
Bret Harte
If one goes here to the "Aussie Muslims" site one finds the Bendigo Islamic Association Inc. making a plea for financial aid to build a mosque in Bendigo.
They point out that Latrobe University in Bendigo has provided its Muslim students, plus any Muslim in Bendigo, with a "musallah" – a space to pray in – on its campus.
Nothing to be amazed at here – all ex-university students will remember how their particular university campus was dotted with Jewish synagogues, non-conformist bethels, shrines, Catholic chapels, chancels, folds, Hindu temples, Protestant churches, Amish meeting houses and so on. Yeah, neither do I.

Be that as it may, the Bendigo Islamic Association points out that the musallah is too small for future expected growth and a proper mosque is needed. Respectfully and politely they ask the fellow Muslims to send a donation to achieve their very proper dream.
Where to send the donation? Why, as follows:
Bendigo Adelaide Bank
Account Name: Bendigo Islamic Association Inc
BSB: 633-000
Account No: 140643933
All very right and proper. We have freedom of religion in Australia, though a steadily eroding freedom of speech, and it is only fair that any religion should be allowed to build its house of worship. Not only fair, but it is discrimination not to.
But now that this has emerged the question arises – suppose the Bendigo Islamic Association had its bank account in the Commonwealth, and the Stop the Mosque group had its account in the Bendigo, would the Bank have closed the account? Would their self-praise for their 'values' have led them to expel their customer?
If the answer is 'yes', then we have censorship on a scale never before seen in this country.
This country? Anywhere in the free world.
And the Councillors who are Bendigo Bank customers what will happen to them if they vote against the Bendigo Islamic Associations development application?
Consistency demands that they have their Bendigo bank accounts closed as well.
Suppose the case that the development application is rejected by the Council. It has an account with Bendigo Bank. Consistency once again demands that the account is closed since Council's decision does not meld with Bendigo Bank's virtue.
And what is the situation if some Councillor, or anyone for that matter who supports the thrust of the Stop the Mosque, has a mortgage through Bendigo or an overdraft account, will the Bank call in the mortgage? Consistency demands it.
Suppose another instance. Suppose the Bendigo Bank closed the account AFTER representations from the Association, or anyone, for that matter, who had an account with them? Is that possible?
If it was then it would be disgusting.
Surely it is up to the Bank to issue a statement clarifying the situation?
It does not look good for Australia. If an account is closable on PC grounds, which customer will be next? If it was done under any kind of pressure, then Bendigo's chat about 'values' is hypocritical.
And if it was closed on PC grounds then you can't help feeling for the Association. It makes their statement that they want to "Play a central role in encouraging dialogue and harmony amongst the multicultural and multi-faith society of Bendigo," look very odd indeed.
Bendigo bank will have caught them up in a war they did not want.