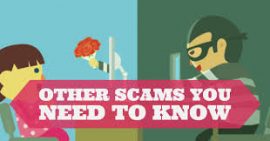 Avoid the Soros funded GetUp totally
Smart punters should read this article and absorb it. Then send it to all you know so that they also will know the true colours of GetUp, the same mob Bill Shorten gave money to, and the dirty trick they use to fleece the ignorant and pocket millions for themselves.
GetUp! claims to have helped 20,000 members switch from Australia's "dirtiest" electricity retailers to green energy by referring them to a rival company, des­pite the rival admitting it has no idea where its power comes from. The activist group was paid more than $2 million in exchange for referring members to online retailer Powershop, promoting it as "backed by a 100 per cent ­renewable energy company".
Source: News Corp
GetUp! pockets $2m with a 'dirty' deal
GetUp! has used the $2m — about $100 for each member ­referred — to campaign against Powershop competitors Energy­Australia, AGL and Origin, which GetUp! calls "the dirty three".
Powershop, wholly owned by New Zealand firm Meridian ­Energy, buys electricity from the national power grid in the same way as its "dirty" competitors. The bulk of Powershop's electricity, often all of it, is sourced from coal-fired power stations because renewable energy from wind or hydro power can only service just over 15 per cent of the market at full cap­acity, and downtime is common.
Urging members to dump their energy company, GetUp! guarantees Powershop is "ranked the greenest energy retailer" and "Australia's only carbon-neutral provider". Critics of GetUp!, including Green Left Weekly, claim the activist group has perpetrated a myth, confusing consumers wooed to Powershop because most of the renewable energy from an alleged "100 per cent renewable power generator" is on-sold to other retailers as well. The $2m GetUp! earned from Powershop is on top of donations since its inception in 2005.
A spokesman for GetUp! ­national director Paul Oosting said the group was transparent about the source of Powershop's electricity, making it clear the energy came from the national grid, which included a "mix of renewable and non-renewable energy".
Mr Oosting's spokesman, from public relations firm Essential Media, said the implication no carbon was offset by GetUp!'s campaign to help Powershop and attack other retailers was "not true". He said Powershop offsets emissions from its operations, and its customers' energy usage, by using UN-accredited certified emission reduction certificates.
The Australian Energy Council's general manager of policy, Kieran Donoghue, told The Courier-Mail last week that activist groups such as GetUp! "compromised their integrity" by entering into a commercial arrangement with Powershop, and then campaigning as a supposed independent commentator by "bad-mouthing" competitors.
Meridian, the owner of Powershop, owns wind farms in Australia — the renewable component of electricity it generates. Green sceptics point out Meridian sells most of its renewable energy certificates to other retailers in the power industry.
In a blog for consumers, Powershop says it has been frequently asked since its launch "where does my power dome from?" Powershop continues: "The short but somewhat unhelpful answer is no one knows!"
According to Powershop, ­engineers and economists would "love" to be able to track the path of electrons around the electricity system, but it is not possible.
"In simple terms, all generators sell their energy to the Australian electricity market, the wholesale market. What this means is all retailers are selling customers energy that is purchased from the wholesale market, whether or not they also generate power."
Mr Oosting's spokesman did not respond to a question about whether GetUp! had concerns about Powershop's 52 per cent ownership by the New Zealand government. The GetUp! spokesman launched an attack on NewsCorp, publisher of The Australian, saying its "competing consumer campaign" One Big Switch was based solely on cost.