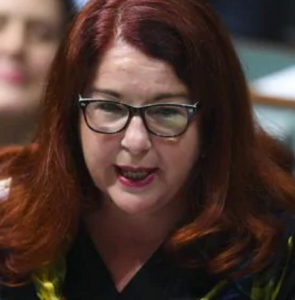 Australia still believes in Paris Agreement—led by the nose
Our new Environment Minister Melissa Price is dedicated to the UN edicts that most Australians wish to avoid. Being under the marching orders UN global governance needs serious review, not blind acquiescence. Ms Price said this: "she was confident it was the right decision to give the money to the GBR Foundation." That indicates concurrence with Turnbull's gift of $444 million to the Great Barrier Reef Foundation. Game, set and match for Paris and huge loss for Australia under PM Morrison! The Coalition must learn that appeasing their left faction will see the entire party off at the ballot box!
The Coalition will refocus environment policies on the Abbott-era Direct Action plan, including a rebooted Green Army and a ­reverse auction scheme to ­improve land management and help communities, ­Environment Minister Melissa Price has ­declared.
Source: News Corp
Direct Action back on the agenda
Melissa Price: We can meet Paris targets responsibly
Ms Price is preparing to push for more funding for the $2.5 billion Emissions Reduction Fund, which is almost empty. The ­priority would be projects that ­provided co-benefits for the environment and community rather than simply cut carbon dioxide emissions. "I am particularly interested in those Direct Action projects that help the environment and give people opportunity," Ms Price said.
Direct Action was "something I believe as an individual we should be doing", she said.
"I do not see it as a return (to Abbott-era policies). We have had very good environmental programs under Tony Abbott and Malcolm Turnbull."
The ERF is a reverse auction scheme that supports reforestation and other projects to sequester carbon dioxide and ­reduce emissions. The scheme has been criticised because it ­relies on government funding that could limit the number of projects funded.
Environment groups have also said benefits from the ERF have been more than offset by increased land-clearing in Queensland and NSW.
Ms Price said land-clearing predominantly was a responsibility for state government.
In a wide-ranging interview, Ms Price said it was wrong to focus solely on greenhouse gas emissions.
"When you focus on emissions, you are missing part of the story on how you are helping the environment," she said. "There is no doubt the ERF is supporting good projects on the land. If we are confident about meeting the 2030 target, we have to look at what we have got, what we can do to support more people on the ground with land projects that have a multitude of co-benefits."
There is about $250 million left of the $2.5bn original budget funding for the emissions reduction fund. The last auction in June supported 32 projects to save 6.67 million tonnes of carbon dioxide emissions at an average price of $13.52 a tonne.
The fund has issued 738 contracts to save more than 51 million tonnes of emissions.
The Green Army program closed on June 30. It engaged more than 11,000 young people on about 1000 heritage and conservation projects.
Ms Price said although the program had ended, the final projects were still under way.
A new budget allocation will be needed to continue the ERF and restart the Green Army. "My job before I go to cabinet is to assess the whole suite of climate policies and assess what they are adding and what can be improved," Ms Price said.
The Coalition's climate policies have been embroiled in controversy over negotiations for a national energy guarantee. By splitting the environment and energy portfolios, Scott Morrison has allowed Energy Minister Angus Taylor to focus on reducing electricity prices.
This could put more pressure on the land sector to meet the government's Paris target of 26 to 28 per cent below 2005 levels by 2030.
Ms Price said she was confident the Paris target would be met.
Australia's total emissions last year were 540 million tonnes. More than 60 million tonnes came from the land sector and 191 million from electricity. A report by ClimateWorks said land sector emissions were rising after sustained falls. It estimated potential savings from land use of more than 100 million tonnes, enough to meet the 2030 Paris target for the whole economy.
Ms Price is expected to attend climate change talks in Poland in December where a rule book for the Paris Agreement must be finalised.
Australia has been criticised for helping the US, Japan and EU stall negotiations over a promised $US100bn a year fund for developing countries from 2020.
As well as climate policy, Ms Price must deal with controversy over the Turnbull government's $444m unsolicited donation to the Great Barrier Reef Foundation and an escalating campaign over plans by Indian company's Adani to open Queensland's Galilee Basin to coalmining.
Ms Price said she was confident it was the right decision to give the money to the GBR Foundation.