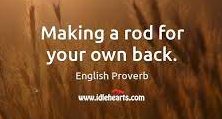 25.07.21.  
Message to all politicians:
'You have made a rod for your own back'!
NSW Premier Gladys Berejiklian and police have lashed protesters at a violent rally in Sydney, as thousands stormed streets in Melbourne and Brisbane. Protests have turned violent as thousands of anti-lockdown protesters take to the streets in Sydney CBD. NSW Premier Gladys Berejiklian has said she is "utterly disgusted" by the illegal protestors who stormed the streets of Sydney on Saturday, whose "selfish actions have compromised the safety of all of us". See videos at bottom.
Source: Shoba Rao, Anthony Piovesan, Lane Sainty, Kate Kyriacou and Shiloh Paynev, Courier Mail
Arrests at violent Sydney lockdown Freedom Day rally as Victorians, Queenslanders march
"The protestors have shown utter contempt for their fellow citizens who are currently doing it tough," she said.
"I want to thank the brave Police officers who put their own safety on the line to ensure the protest action ceased.
"This type of activity during lockdown will not be tolerated and the full force of the law will be brought against anyone who engages in this type of illegal activity."
NSW Police Minister David Elliott also echoed her sentimants, lashing the anti-lockdown protesters "selfish boofheads" and vowed to prosecute them all in a furious press conference hours after dramatic scenes erupted.
The protesters have marched shoulder-to-shoulder through the streets despite NSW recording its highest number of daily infections since the Covid-19 outbreak started.
NSW Police said Saturday's protest was "a breach of Covid-19 health orders". A total of 57 had been arrested so far and 90 infringements notices were handed out. But these numbers are expected to climb.
Police said 22 detectives are being dedicated to find protesters and have called for anyone with footage to send it in.
"What we saw today were 3500 very selfish boofheads," Mr Elliott said. "People who thought the law did not apply to them."
Mr Elliott has also called on everyone at the protests to get tested for Covid and announced the formation of a police strike force to identify and track down each of the estimated 3,500 protesters.
Police also alleged that officers were assaulted.
"I'm hoping we issue 3,500 infringement notices, I'm hoping we have people before the courts," Mr Elliott said.
"If you don't want to be in lockdown, obey the rules."
Shock photos from the protest emerged showing the brazen protesters huddled together as they walked through Broadway in Sydney's innerwest to nearby Victoria Park chanting, holding signs and halting traffic.
Others showed the massive police operation enacted after a massive crowd hit the CBD near Town Hall.
"The NSW Police Force recognises and supports the rights of individuals and groups to exercise their rights of free speech and peaceful assembly, however, today's protest is in breach of the current COVID-19 Public Health Orders," it read.
St James and Museum railway stations were forced to close due to the protests.
"Trains continue to operate and for those at the northern end, access is via Wynyard and Circular Quay Railway Stations," a NSW Police spokesman said.
"For those at the southern end, access will be via Central and Redfern with limited access at Town Hall Railway Station."
The Tik Tok comedian who shot to fame when he accurately predicted NSW case numbers five days in a row was also spotted at the protest.
Jon-Bernard Kairouz addressed a crowd of thousands who gathered on Saturday in defiance of public health orders designed to slow down the city's growing outbreak.
The 26-year-old dubbed himself "the people's premier" as he spoke to a cheering sea of people waving Australian flags and holding signs decrying masks and vaccines.
"I must say I've crunched the numbers, I don't think the cases are going to go up tomorrow," he said.
"But from what I've calculated there's over 50,000 people here today."
"This is f..king ridiculous," one person wrote. "If your aim is freedom — you've f..ked up by bringing thousands of people together. Watch the spike. Congrats!"
MELBOURNE PROTESTERS STORM STREETS
In Melbourne, police made arrests before the protest even took place with officers arresting multiple people for not wearing a mask and failing to show their ID.
Protesters gathered about 12pm at Flinders Street Station, before walking up Swanston Street towards Parliament House.
About 5000 people took to the streets, chanting, waving flags and halting trams and traffic.
Earlier on Saturday NSW Health Minister Brad Hazzard described the move to protest as "silly".
"We live in a democracy and I am certainly one who supports people's right to protest, but I actually think it is really silly," he said.
"At present we've got cases through the roof and we have people thinking it's okay to get out there and possibly be close to each other."
Victorian Health Minister Martin Foley said he was "beyond disappointed" at the protests and urged people to rethink their motives to protest amid a global pandemic.
"Please be on the side of humanity, not the side of the virus," he said.
QUEENSLAND PROTESTS GET HEATED
Queenslanders are not in lockdown but that did not stop thousands turning out to join a lockdown rally in Brisbane.
Many who are anti-mask and anti-vaccination supporters turned out with placards, angry about current restrictions across the country.
Police estimated the crowd at around 7500 people but it is understood that up to 10,000 were present at times.
The protest included an assembly at the Botanical Gardens and a short march through the CBD.
Attendees have been seen carrying signs that read "my body my choice" and "experimental vaccines Australia says no."
Families brought young children and dogs to the gathering where they listen to speeches.
Protests have been organised across the country in protest of the lockdown in Sydney and Melbourne.
The crowd booed chief health Dr Jeannette Young as a speaker discussed a letter he planned to send to her and the Premier.
One speaker named Max said the pandemic had become "an IQ test" as "people can't see what's going on here."
He said lockdown was "worse than being in a prison."
Protesters against masks and lockdowns hit the streets of Brisbane.
"Sydney is a prison at the moment, they're not allowed to leave their suburb to even go to work."
A Queensland Police Service spokeswoman said there had been no arrests but officers would review footage to ensure no laws had been broken.
"QPS recognise and support the right to peaceful assembly and protest," she said.
"Under current restrictions, persons outdoors are not required to wear or carry a mask as long as physical distancing is maintained.
"We will be reviewing all available footage of today's events to determine if any clear breaches have occurred and consider initiating enforcement actions if required."
Video Source: Sky News