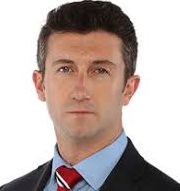 08.04.21.  
Time will tell if the dubious mantle of running up the highest Covid debt works out for the better in the wash-up. As Adam Creighton runs the figures it appears that our government financial support during COVID-19 pandemic is the main cause of massive debt. What was saved by those measures might turn out to be the right policy.
Australia's public debt is on track to rise by more than any other developed nation over the three years to 2022, according to the International Monetary Fund's latest global debt outlook that weighs the impact of a combined US$16 trillion ($20.9 trillion) in pandemic budget support.
Source: Adam Creighton, News Corp
Australia leads world with $590bn Covid debt spike
Australia's combined state and federal government debts are expected to rise from the equivalent of 47.5 per cent of GDP in 2019 to 77 per cent of GDP in 2022, a bigger increase as a share of national output than any of the 35 major developed nations the IMF tracks.
For Australia, with an annual GDP of about $2 trillion, a 29.5 per cent rise equates to about $590 billion.
"Average public debt worldwide reached an unprecedented 97 per cent of GDP in 2020 and is projected to stabilise at around 99 per cent of GDP in 2021," the IMF said in its latest Fiscal Monitor, calling on governments to consider increased wealth, property and make income tax more progressive to stabilise budgets into the future.
"COVID-19 recovery contributions and 'excess' corporate profits taxes could be considered," it added, in comments echoing calls by US Treasury Secretary Janet Yellen for a global minimum corporate tax rate.
The number of advanced nations with a lower public debt burden than Australia is forecast to rise from 13 in 2019 to 18 in 2022, leaving it behind Scandinavian nations, Ireland, and Germany, for example.
The latest Fiscal Monitor, released at 8am Wednesday Washington DC time, found public debt rose the least over the three-year period in Norway (up 1 percentage point) Switzerland (4) and Sweden (5), and the most, apart from Australia, in the US (24) and Canada (26).
IMF fiscal affairs department head Vitor Gaspar said the increased debt among advanced nations was "much larger than the historical norm for business cycle fluctuations [but] appropriate because COVID-19 is a health emergency".
While increases in debt were largest in advanced nations, the IMF warned the impact of the pandemic would fall disproportionately on poor nations, exacerbating global inequality. It estimated 95 million extra people in poor countries fell into extreme poverty last year.
"Vaccine access is also deeply iniquitous with high-income countries, with 16 per cent of the world's population, having pre-purchased 50 per cent of the doses," the IMF said this week in its World Economic Outlook.
Total per person income losses during the pandemic, compared with what was expected before the crisis, were almost twice as large, at 20 per cent, in poorer countries than they were in rich countries.
"Once the health crisis is over, policy efforts can focus more on building resilient, inclusive, and greener economies, both to bolster the recovery and to raise potential output," said IMF chief economist Gita Gopinath.
The IMF, which dubbed 2020 "the Great Lockdown", said global carbon dioxide emissions fell 4 per cent in 2020 because of the economic contraction and they would need to fall by the same proportion every year for the next 30 years to lower global emissions 80 per cent by 2050.
"Without immediate and co-ordinated global policy action, emissions will rise again as the pandemic passes and output rises, and countries with the least capacity to absorb the costs of adaptation — small states and low-income countries — will suffer most," Ms Gopinath said.
"Because the crisis has accelerated the transformative forces of digitalisation and automation, many of the jobs lost are unlikely to return, requiring worker reallocation across sectors — which itself often comes with severe earnings penalties," she added.
The IMF lauded governments' response to the coronavirus, suggesting the economic collapse would have been "about three times as large had it not been for the swift policy support worldwide". "The COVID-19 recession is likely to leave smaller scars than the 2008 global financial crisis," it said.