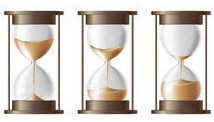 04.04.21.  
This weekend, about 2 billion Christians will celebrate the most important event on the church calendar—Easter, the symbol of renewal. And so it will be for Chaucer, in minor fashion, as sand in the hour glass of life diminishes.
MM is in its eighth year. The day we began readership amounted to less than a dozen. That soon changed and so did the number of those that would see us gone—with 345,023 blocked malicious login attempts as of this morning. It is said that, "The flack is always heaviest over the target!"However, springing from one's nocturnal repository seven days a week at 3am is taking a toll the elderly editor. They say lack of sleep can cause dementia.
Therefore, posting stories will begin around 6am instead of 4am. The number of articles may vary according to news importance, availability and if I'm travelling and out of comms range. It should be said that background checking time has more than doubled in eight years—fake rubbish and opinions rather than facts. It also should be said that MM has developed a familial tenor. It is also a place to speak your mind and we want to continue that. Thanks, MM. Ed.Chaucer.