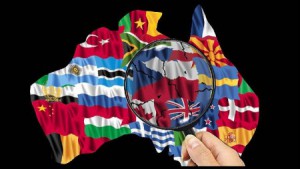 The changing face of Australia by stealth
We hear our political elite tell us how Australia leads the world in multiculturalism. Yes, we are the envy of all nations for our integration of sworn misfits and societal harmony. Never is the word 'apartheid' uttered. And that's what it is—government sponsored apartheid by paying groups to remain separate— in ghettoes causing no-go zones for authorities and all other Australians. See the progress and regress.
NGUYEN has overtaken Smith this year as the most popular surname of students sitting the HSC. Joshua is the most common boys name while Jessica was the most popular girls name in this year's cohort of 76,732 students studying for exams in October.
Source: News Corp
Nguyen revealed as the most common name among HSC students
There are 548 Nguyens compared to 494 last year, and 478 Smiths this year, dropping from 505 sitting last year's exams.
Boys are more likely to study harder maths courses while more girls study high level English.
It is the first time Nguyen has been the most common surname since authorities began publishing the most common names of students sitting the exam in 2010.
English, which is a compulsory subject, was the most populated followed by maths was the second most popular subject followed by biology and business studies.
Boys were more likely to do harder maths courses, comprising 64 per cent of the tricky mathematics Extension 2 cohort. Boys also made up 76 per cent of the physics cohort.
Students are encouraged to do their best and focus.
Girls were more likely to study biology or general maths — while they beat the boys when it comes to high level humanities subjects. Girls comprise 72 per cent of the English Extension 2 course and 64 per cent of History Extension.
While there are 506 boys studying automotive subject, there are just 24 girls. Similarly in electrotechnology there are just 12 girls the cohort of 470 students.
The exams commence on Thursday October 18.
Education Minister Rob Stokes told students to focus on revision in the lead up to the exams.
"You've worked hard, you've been guided by excellent teachers, now is the time to review, relax, exercise and focus on this final task ahead," he said.
"While this is a significant milestone in your young lives, these exams will not define you. So work hard, do your best, but don't place too much pressure on yourselves, at the end of the day, it's just an exam."