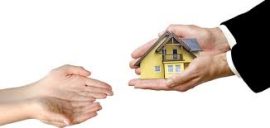 The age of entitlement in action
Whining millennials—they just don't get it.
by Jack Cade
The mere mention of the word Millennials is enough to get my hackles raised and when I read of whining Millennials criticising older generations and labelling them greedy, among other derogatory terms, then my blood can come to the boil very quickly.
Anna Hart, who falls into the category of a 'whining Millennial', recently wrote pleading for us oldies to stop calling Millennials selfish. Anna is a mid-thirties childfree Millennial who just doesn't get it. According to her she and other Millennials just want what those of us from earlier generations have but first they have a bucket list that is to be fulfilled – usually courtesy of mum and dad's hard earned savings.
Anna and the majority of her fellow Millennials seem unable to grasp the fact that the male and the female of the species were designed by nature for the principle purpose of ensuring the continuation of the human life on this planet. Instead, parenthood is pushed to the bottom of their list of aspirations as something they may get around to in their mid to late thirties or even later in life if at all. They even consider the propagation of the species is an optional extra.
Of course Millennials will be highly offended that I should have the effrontery to suggest that they are letting down the human species in favour of selfish pursuits.
Millennials desperately want to tell us that they are not selfish just because they want to become homeowners. The problem arises because home ownership and parenthood come after spending up to ten years in universities, chasing totally useless degrees that are of no interest to employers whatsoever, in a supposed quest for a stable career.
During their time in university a great number of them run up education debts of tens of thousands of dollars that many fail to repay. Many do this while living at home with mum and dad until they are in their late twenties or even until the mid thirties while making little, if any, effort to pay their way or saving for a home.
Anna is quite happy to openly inform us that marriage and parenthood is outweighed by, in her words, " . . . travelling to bucket-list destinations, enjoying a vibrant social life and making time for the sporting activities and creative hobbies that make us tick."
It appears to be acceptable to Millennials that travelling the globe, lattes and smashed avocado and "a vibrant social life" means that they might find themselves in a stable career but probably not, might enter into marriage, might enter into parenthood but possibly not and might become house owners later in life. They claim all of those late starts and maybes aren't necessarily their choice. That is despite telling us that it is most definitely their choice.
From my point of view they have it all arse-about. Those of us from older generations will recall that we left school, went into apprenticeships, a few went onto university, we worked hard, got married early and had children while paying off our first homes and establishing a family life. That bucket-list of the Millennials was something that older generations had lined up after retirement.
We have all heard the whines of the Millennials who are outraged that their parents have bought a motor home and intend travelling around Australia or have booked to take a world cruise. They have no right to do that; they are spending our inheritance cry the Millennials.
Recently I read a short piece by an unknown author that said much about the ignorance and arrogance of Millennials who, with all their years at university, know little of the realities of life on earth before they graced us with their presence. That short story goes:
A self-important university dweller walking along a beach took it upon himself to explain to a senior citizen, resting on the steps, why it was impossible for the older generation to understand his generation. "You grew up in a different world, actually an almost primitive one", the little grub said loud enough for others to hear. "The young people of today grew up with television, jet planes, space travel, man walking on the moon. We have nuclear energy, ships and mobile phones, computers with light speed and many more."
After a brief silence, the senior citizen responded as follows. "You're right son. We didn't have those things when we were young so we invented them. Now, you arrogant little shit what are you doing for the next generation?"
The applause from those listening in was thunderous.