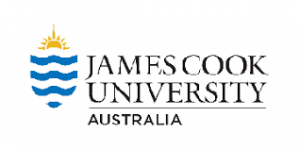 14.10.21.  James Cook University has just learned a terrible lesson: it might have won its fight against Peter Ridd but its reputation will never be the same. The High Court has found unanimously that this regional institution was wrong when it twice censured Ridd, a world-class academic, for making honest and lawful statements on matters within his expertise. Those findings are a mark of dishonour that will never be ­expunged. Potential students and academics will be able to see that this organisation was wrong to ­censure Ridd in 2016 for what it said was the tone and manner of his honestly held views.
Source: Chris Merritt, NCA
James Cook University bears eternal mark of dishonour in Peter Ridd case
They will see that the university was wrong to censure him for remarks on Sky News in 2017 in which he said it was no longer possible to trust research on the Great Barrier Reef from the Australian Institute of Marine Science and the Australian Research Council's Centre for Excellence for Coral Reef Studies.
Future generations will see that the university was wrong to cite his remarks to Alan Jones and Peta Credlin on Sky News and tell him his intellectual freedom did not extend to criticising "key stakeholders of the university" in a manner that was not "respectful and courteous".
According to the High Court: "In the absence of any assertion that his remarks amounted to harassment, vilification, bullying, or intimidation, or that they were defamatory or not honestly held, the remarks were protected by the intellectual freedom in" clause 14 of the university's enterprise agreement.
Yet Ridd still lost because both sides chose to run their arguments on what the court described as an "all or nothing" basis.
He had urged the court to find that all of the university's findings against him were unjustified.
That turned out to be a tactical error.
Ridd had some clear wins and persuaded the court that the university had no business trying to prevent him expressing honestly held beliefs on matters that were within his academic expertise.
But he lost the case because the university had 18 other grounds for dismissing him over statements that went beyond opinions that were legally ­protected by the enterprise ­agreement.
This case turned on the relationship between the university's code of conduct – with its requirement to act collegially and respect the reputation of colleagues – and the guarantee in the enterprise agreement of the right to express unpopular or controversial views.
For the university, this is a Clayton's victory.
After citing On Liberty by John Stuart Mill, the judges abandoned normal practice and declined to make an order that Ridd should pay the university's legal costs.
That amounts to quite a penalty. Bret Walker SC, who ran the case for the university, is one of the nation's greatest advocates. He is not cheap.
So who walks away from this case in better shape? Ridd is a modern martyr to freedom of speech. James Cook University is tainted.
Chris Merritt is vice-president of the Rule of Law Institute of Australia