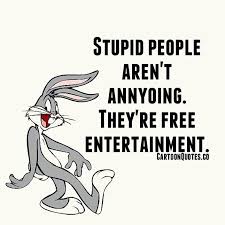 05.12.19
There is so much stupidity going on in the world that it's difficult to report all that is going on. Today Europe, a place full of people that seem to live in a different dimension to the rest of us. One expect Muslims to be on the list and they are, one would also expect Swedish Politicians to be on the list and they are but the third story is to show just how right Jackie Lambie was in Parliament the other night and how the UK is losing it.
These stories are included to show that no matter what you think of 2019 Australia we are slightly better off than other poor sods around the world.
UK: Man who used sledgehammer to smash windows of mosques turns out to be Shia
Robert Spencer reports: How many of these attacks on mosques were presented by the political and media elites as instances of "Islamophobia"?
In any case, the Sunni-Shi'ite jihad, having been fought for fourteen centuries in Muslim countries, has now come to diverse Britain. How far gone is Britain? This far gone: the non-Muslims are aware of Sunni-Shia hostility, and fear the consequences. In 2014, an 84-year-old non-Muslim, Kenneth Peters, who lived in a Shi'ite area, said: "What half of us fear is a load of angry Sunnis from Slough coming here and having a rumble."
Angry Sunnis from Slough. Celebrate diversity! There will be much more of this.
"Birmingham mosque attacks: Shia Muslim jailed," BBC, November 28, 2019:
A Shia Muslim has been jailed for three years and nine months for vandalism attacks on five mosques in Birmingham.
Arman Rezazadeh, who is of Iranian descent, used a sledgehammer to smash windows and doors in Perry Barr, Aston and Erdington on 21 March.
The 34-year-old admitted religiously aggravated criminal damage .
Judge Michael Chambers QC said Rezazadeh had been "motivated by religious hatred" and all the mosques he attacked were used by Sunni Muslims.
Rezazadeh sparked a major hate crime inquiry supported by anti-terror police, Birmingham Crown Court heard.
He caused damaged put at more than £11,000 in the attacks at Witton Islamic Centre, Al-Habib Trust and Jamia Masjid Ghausia, all in Aston, Masjid Madrassa Faizul Islam in Perry Barr and Jam-E-Masjid Qiblah Hadhrat Sahib Gulhar Shareef in Erdington.
Prosecutor Tom Walkling said the defendant had been drinking alcohol to celebrate the Iranian new year on the eve of the attacks and that he had a history of mental issues linked to cannabis use.
Rezazadeh, of Greenhill Road, Handsworth, handed himself in and admitted being behind the attacks. He confessed to give himself an opportunity to "expose" false religious teachings, the court was told….
Passing sentence, Judge Chambers said…"The harm in this case has been extremely substantial – the impact on the local and wider Muslim community has been huge."

Swedish Politician Sees 'Advantages' of Polygamy
Chris Tomlinson reports: A member of the Swedish Centre party has said he sees both "disadvantages and advantages" to the practice of having a polygamous marriage.
Jonny Cato, the new migration policy spokesman for the Centre Party, said that it was wrong for Sweden to tighten its borders in 2016 following the height of the European migration crisis. He also said that he would not put a number on the maximum amount of asylum seekers Sweden could take, newspaper Expressen reports.
When asked if he thought people should be able to be married to more than one person at the same time, Cato said: "I think it is a difficult question and it is honestly not something I have thought so much about. I see both the advantages and disadvantages of it."
The 25-year-old also said that, if given the power, he would like to abolish the royal family of Sweden as well.
On asylum matters, Cato noted: "In a dream world, no man should have to flee. But we also face a fact where people need to flee from war and oppression. And it is clear that people who do this also need to be given secure protection."
"For me, it is quite obvious to protect the right of asylum and then it is also difficult to set a maximum number that some parties have done. I think that is regrettable," Cato added.
The practice of polygamy, while being illegal in Sweden and many other European countries, has been defended in the past, with the Centre Party even pushing for the legalisation of it several years ago.
In 2017, a Swedish woman working as a refugee helper appeared on a Dutch documentary entitled Allah in Europe in which she said it could be nice to have her husband take on another wife to help her around the house.

Chinese Communists Infiltrate British Universities, Confiscating Papers and Cancelling Events
Kurt Zindulka reports: The Chinese Communist Party (CCP) is conducting a propaganda war in university halls across the United Kingdom, using threats and intimidation to implement a pro-Beijing narrative on campus.
The Foreign Affairs Committee has published a report on the influence that the Confucius Institute exerts on professors and students at universities in the United Kingdpm.
The Confucius Institute, which purports to teach Chinese language and culture, is a branch of the Chinese Ministry of Education which reports directly to the Communist Party's central propaganda department.
The United Kingdom has 29 Confucius Institutes, the second-highest number in any country — behind the United States — with an additional 148 "Confucius Classrooms" across the country.
London School of Economics (LSE) professor Christopher Hughes told the Foreign Affairs Committee that he had witnessed "Chinese Confucius Institute officials confiscating papers which mention Taiwan at an academic conference".
Another example occurred at the University of Nottingham, in which professors were pressured to cancel campus events that related to Taiwan and Tibet following complaints from Chinese officials.
Professor Hughes, writing in 2014, explained that the Confucius Institutes not only serve as a means of stifling discussion about sensitive topics for the Beijing regime, such as the so-called 'Three T's' — Taiwan, Tibet, Tiananmen — but also serves as an apparatus to watch over Chinese students who are studying abroad.
One student told Professor Hughes: "The Confucius Institute, to me, functions like the closed circulation television and has the potential to scare away my critical thinking by constantly reminding me: we are watching you and behave yourself."
Another student, Ayeshagul Nur Ibrahim, a Uyghur Muslim, told the Foreign Affairs Committee that the Chinese Communist Party has been harassing her and her family since she became politically active in the United Kingdom.
The Confucius Institute has recently come under increased criticism in the West. Last month, The Telegraph that Xinning Song, the head of the Confucius Institute at the Free University of Brussels, was banned from Belgium after security services accused him of being a spy for Beijing. He was also barred from the European Union's passport-free Schengen zone for eight years.
In the United States, Republican Senator Josh Hawley has called for a federal investigation into China's influence on American education. Hawley said: "These Confucius Institutes are, in short, a tool for China to spread influence and exercise soft power in its rivalry with the United States."
The claim by Senator Hawley is backed up by former Chinese president Hu Jintao, Xi Jinping's predecessor, who said that the purpose of the institutes is "to cultivate and prepare a group (or army) of people to make sure the CCP will be in power in the future… and increase our CCP influence around the world."