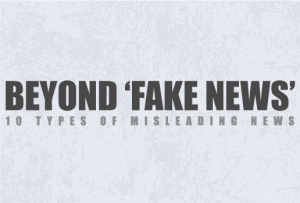 The grandly named Australian Institute of Company Directors did a survey among its members, so we are told by the ABC, and found they were trembling in their boots at the thought of being sued for global warming and SomethinOrtaBeDone – by the gubmint that is. We ran the story yesterday.
Who are the Australian Institute of Company Directors – well, they are an organisation who undertake that if you as a company director – say a Director with your missus of the Black Stump Cafe PL, it doesn't even have to be solvent – become a member of the AICD you will Improve Your Effectiveness, Improve your Organisation's Governance and Understand your Duties and Responsibilities.
Oh yes, they prepare you for the Challenges Ahead!
And help you to Develop a Director Mindset!!
So they say in their ad.
Weighty benefits, no doubt, and all obtainable by attending one or more of their courses, for which, of course, you pay.
Unless, of course, you are not a director but you are sort of a director – say a Councillor with the Shoalhaven City Council, the little council 100 miles south of Sydney. In that case the Council will pay your expenses for a week in Sydney to attend a one week's course, food and lodging and all that.
Which they did back in September 2009 – even to the extent of paying for a grand meal at the China Doll restaurant which set the ratepayers back $1080 when the weary Councillors finished their one week course and were now entitled to proudly put after their names the initials MAICD – after only one week.
Which they did, being rightly proud of it – I mean, are you a MAICD?
And what brilliant students they were! Everybody passed!
Did they benefit? Hard to say but Gareth Ward is now Gareth Ward MLA a member of the NSW Lower House, and Paul Green is now Paul Green MLC a member of the Upper House. Ward for the Libs, and Green for the Christian Democrats.
But I doubt if they are still MAICD's – I don't see the initials any more. You have to pay your membership fees each year of course. So I suppose they stopped paying them.
And the reason that this is interesting is that Morning Mail broke the story of the dinner back then – later picked up by the South Coast Register which reported
The dinner on September 24, 2009, became the subject of media attention in recent weeks when it was revealed Cr Gareth Ward had claimed expenses of $1080 to cover the cost of the dinner for himself, colleagues David Bennett, Nigel Soames, Andrew Guile and Mayor Paul Green, along with state MPs Shelley Hancock and Don Harwin.
Since then it has been revealed Liberal Party powerbroker Michael Photios was at the dinner.
That's not all – an ex-councillor happened to be passing and while other people taking part in the dinner have had trouble recalling who was there and what was being discussed, "I have a clear recollection of it," he told the Party and the Register, and of course MM
He claimed the gathering included the then-deputy mayor Cr Ward "grandstanding and bagging out [Gilmore MP] Joanna Gash, who was up for preselection at the time". Mr Willmott said he was uncomfortable because Cr Ward was "disrespectful" to Mrs Gash and was "undermining" her. "The way Gareth was speaking it appeared he might even have been setting himself to stand against Jo at preselection,"
Seems someone has slipped into the wine something with the efficacy of Strontium 90 – even weeks after they couldn't remember who was there and what was said. The Honourable Paul Green can remember he says but he doesnt want to talk about it. Matter of principle, minor matter etc etc.
But back to this AICD who alarmed the ABC with their survey.
Glassdoor.com.au are a website pretty well interested in finding jobs and giving out data on companies as to how they are travelling – and blow me down the Australian Institute of Company Directors get a mention from ex-employees
on https://www.glassdoor.com.au/Reviews/Australian-Institute-of-Company-Directors-Reviews-E449922.htm
Perhaps the AICD should forget about making grand statements and have a look at themselves if half of the comments on the site are to be believed.
Now then, how interesting that it is only the ABC who have run this story about their survey last month.
Just in time for the Bali meeting.
Just in time to give good ole' Malcolm a bit of support.
Interfering in politics with Micky Mouse stories? Well, of course.
That's what the ABC does, and it knows;
The truth that's told with bad intent
Beats all the lies you can invent.
Not lying, misleading.
Not Lugenpresse, Irreführendpresse.