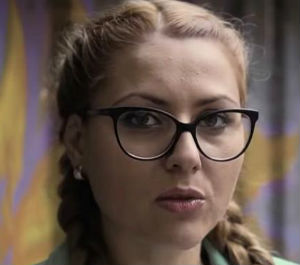 The body of a television reporter was discovered dumped near the Danube last Saturday.
She had been raped and beaten with such force that her face was unrecognisable.
By itself it is a horror but with so many horrors it is increasingly difficult to be move.
But this one has a twist.
Her name is Viktoria Marinova, and she is the third investigative reporter to be murdered in Europe in the past year.
She recently hosted two journalists investigating EU fund embezzlement on her television show.
Dimitar Stoyanov and Attila Biro have alleged a ring of consultancy firms are channelling EU investment funds to Bulgarian companies in return for kickbacks worth up to 40 per cent of the value of the contracts awarded.
To account for the kickbacks, companies are padding invoices and doing less work than contracted, the journalists alleged.
Seems hard to believe, EU employees are among the highest paid on earth why would they want to risk their platinum pensions?
Well, its human nature and the EU staff are more human than most when it comes to greed. A consultancy firm pays them off to award contracts and it is not detectable.
Threats and attacks against journalists are commonplace in Bulgaria. Reporters Without Borders, an advocacy group, has claimed that collusion between politics, the media and business is frequent in the country.
So how did the government respond to the brutal slaying?
The Bulgarian interior minister said there was no evidence to suggest a connection between Ms Marinova's work and her death. "It is about rape and murder," he said. The Bulgarian prime minister said: "The best criminologists were sent to Ruse, let's not press them. A large amount of DNA had been obtained."
She is the third investigative journalist to be murdered in Europe in the last year, after the car bomb attack on the blogger Daphne Caruana Galizia in Malta in October, and the shooting in February of Jan Kuciak, who was investigating misuse of EU funds in Slovakia.
Corruption in the EU – who woulda thunk?
After a lot of complaints and a 70%/30% "yes" poll in EU countries asking if they thought there was any corruption the EU did the usual thing – it investigated itself.
The investigation looked at the European Commission, European Parliament, European Council, European Court of Justice, European Court of Auditors, and European Anti-Fraud Office.
That must have been a doozy – the European Anti-Fraud Office investigation.
They found quite a few things – absence of lobbying rules, growing trend of drawing up laws behind closed doors, and the 'revolving door' of EU lawmakers immediately entering lobbying or public affairs organisations, no comprehensive verification of the assets declared by European commissioners orthe MEPs.
The assessment also concludes that improvements are needed in the EU's 'debarment' system, which excludes specific individuals or companies from receiving EU funds.
The assessment concludes that a European Public Prosecutor's office should be established with broad powers to tackle cross-border corruption. Yes, well, they wanted an army too, no so long ago.
Thankfully, nobody was arrested or sacked. Well, perhaps it was because quite a number refused to answer questions.
You have to love the reason they refused – the investigation team didn't comply with the regulations!
And while the Bulgarian government couldn't find anything amiss with the murder rape and mutilation of Ms. Marinova the EU Vice-President said he was "shocked by the horrendous murder of Viktoria Marinova," adding: "Again a courageous journalist falls in the fight for truth and against corruption. Those responsible should be brought to justice immediately by the Bulgarian authorities."
Which means in the ditzy world of the EU that the Bulgarian government will be punished for not exposing the corruption in the EU.