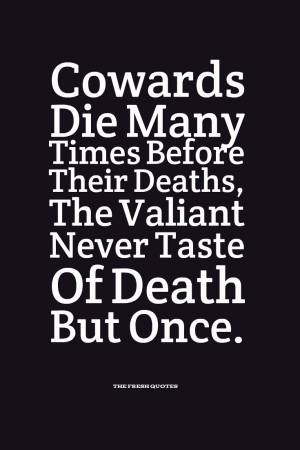 Scotland Yard's acting commissioner has told how he witnessed the fatal stabbing of PC Keith Palmer but fled the scene because no one in his vehicle had protective equipment or a radio.
Sir Craig Mackey, the Met's deputy commissioner, said his first instinct was to jump out and help but an assistant locked the car doors because they had nothing with which to stop the Islamist terrorist Khalid Masood.
Sir Craig was sitting in the front seat of his official vehicle with his driver and chief of staff on March 22 after a meeting with Brandon Lewis, the policing minister, when the attack unfolded in front of him.
He told the inquest into the fatal shooting of Masood, who also killed four people by running them down in a car on Westminster Bridge, that his first instinct was to get out of his vehicle, which was passing through the vehicle barrier just inside the main gates. However, he was told by a police constable at the gate to "get out, make safe, go, shut the door", and his colleague in the car had already locked the doors.
Sir Craig, who was temporarily in charge of the Met , said his first instinct to leave the vehicle was "not the right response".
He added: "I was in shirtsleeves, with no radio, I didn't know if the attack was ongoing . . . "
Within seconds the car had pulled away. Sir Craig said: "I had no personal equipment, no radio, two colleagues with me who were quite traumatised by what they had seen, so we moved out and I began co-ordinating the response you saw."
Hugo Keith, QC, acting for the Met, said: "It may seem obvious that had you not locked the car and had you gone out, you would have presented yourself as a further target?"
"Yes, anyone who got in his way would have been a target," Sir Craig said. "Anyone who came up against that individual would have faced serious, serious injury if not death."
Sir Craig told the jury that he had been sitting in his car, waiting to leave parliament, when he heard an "abnormally loud bang" that he feared was an explosion. He then saw Masood, 52, holding a butcher's knife, attack PC Palmer, 48, with "two determined stab wounds".
Sir Craig told the Old Bailey: "There was quite a lot of confusion about what was going on. Clearly the way that the male came in and the purposeful way he came, he was clearly a threat. I could see PC Palmer moving backwards and him going down."
Sir Craig, who retires in January, went on: "The attacker had one of those looks where, if they get you in that look, they would be after you. He seemed absolutely focused on getting further down and attacking anyone who was in his way.
"The thing that still shakes me about the attack is that it was 80-plus seconds in total. It didn't feel like that, it felt an awfully long time."
PC Palmer regained his feet and staggered past Sir Craig's car, pursued by Masood, who was then shot dead by the close protection officer for Michael Fallon, the defence secretary at the time.
Sir Craig had been due to return to the Met, which is located around the corner on the Embankment, when the attack started at 2.40pm. "The officers were in their usual position just inside the gateline. Everyone started moving on the pavement, everybody is running towards the House of Lords end, some are running into the gates. The gates were open and people were coming in and all of a sudden I became aware of a large male and thought, 'Oh my god, he's got a knife.' "
Chief Inspector Paul Sheridan, chief firearms instructor for the Met, later told the inquest that the close protection officer who shot Masood, known only as SA74, had made the right decision.
"Given the urgency of the situation I don't think there was any other action he could have taken," he said. "If he had not, [Masood] would have been close enough to stab the officer or any other member of the public. The decision to use lethal force was entirely justified given the minimal time to react."
Yes, well, if ever I read a more disgusting report on top brass police I cannot recall it. If he had behaved like this as a soldier he would have been shot.
The Muslim terrorist had "one of those looks" did he?
The behaviour of this tawdry excuse for a man must be a wake-up call for England. It surely has reached the point where it is sinking, giggling, into the sea.
Brexit may have come too late.