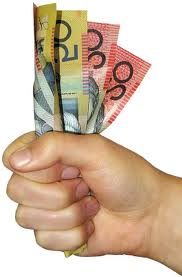 10.07.19.  
Stand by folks, the bleeding of your cash won't stop until you have none left to let. I don't dispute the fairness of this settlement. Unfortunately, the blame for this theft of wages sits with administrators of the past, most, if not all are now dead. And now, all will share their legacy thought clever at the time—even promoted perhaps?
The Queensland government will pay $190 million in historical "stolen­ wages" to indigenous workers, to settle a class action that has been hailed as being as importan­t as the High Court's Mabo decision on native title. The precedent-setting deal cut yesterday will put pressure on NSW, Western Australia and the Northern Territory to strike simila­r settlements, with spin-off class-action compensation cases already in the works.
Source: Jaime Walker, News Corp
Uncle Hans' stolen wages deal the new Mabo
More than 10,000 former workers or their descendants in Queensland will share the $190m pool, the fifth-largest class action award made in Australia.
Deputy Premier and Treasurer Jackie Trad said it righted the "historic­ wrongs" inflicted on indig­enous people whose affairs where managed under so-called protection acts from 1939 to 1972.
"This settlement has been reached in the spirit of reconcil­iation and in recognition of the legacy and impact of the 'control' policies on Aboriginal and Torres Strait Islander Queenslanders, includin­g elders past and present," Ms Trad said.
"On reaching settlement, the Queensland government is also mindful of those who have since passed and those who are ageing, and will work with the applicants' legal representatives to progress the settlement in an expedient manner."
The lead applicant, Hans Pearson, 80, is a former stockman who says the £7000 of wages withheld by the Queensland government over a decade in the 1950s and 1960s cost him the chance to buy a house.
"This has been a long, 12-year road," said a delighted Mr Pearson, an uncle of prominent indigenous leader Noel Pearson.
His nephew, who has ranked stolen wages alongside Mabo in significance for indigenous people, said last night the settlement was "some measure" of recompense for a great injustice.
"He knew Eddie Mabo well while they lived and worked in Townsville in the 70s," Noel ­Pearson told The Australian.
"In his own way, Uncle Hans followed his old mate Koiki in getting­ some justice for his people.
"We could only give him our moral support while I feared he was too old to carry the case through. In his 80th year, he has achieved some justice for himself and his generation of workers who had helped to build Queensland and who were cheated."
Class action lawyers are now working on similar claims in other states, with NSW, WA and the Territory likely to be targeted first because, alongside Queensland, they have Australia's largest remote­ indigenous populations.
Broadly, the same historical employment mechanism applied.
In Queensland, the wages of indigeno­us men and women were paid to the state, which was suppose­d to hold the money in trust. In reality, many workers were denied payment or short-changed.
Hans Pearson was heartbroken to receive a token £28 when he went to collect his wages from a police sergeant.
"I said, 'Is this all I'm getting?', and he said, 'Well, that's all you have after 10 years of working'," Mr Pearson recalled.
The chairman of the Litigation Lending group that helped fund the class action, Shaun Bonett, said the case represented "one of the most important resolutions in Australian history".
After legal costs are deducted from the settlement, the 10,000 Queensland claimants will be entitled­ on average to between $15,000 and $20,000 through a distribution scheme run by the Federal Court.
Surviving workers account for only 40 per cent of those covered by the class action, underlining the need to expedite payments
The remaining claimants are descendants of deceased people who could be shown to be owed historical wages.
Litigation Lending chief executive Stuart Price said preparation for flow-on class actions was well advanced: "But we really hope the other states and territ­ories take the bold step that Queensland did, which is to recogn­ise that this is another elemen­t of the reconciliation process, and not put people through the litigation process."
Hans Pearson credited his late wife, Anna, for inspiring him to pursue a case that took nine years to reach court in 2016 and another three years to settle.
"Without her starting the ball rolling, nothing would have happened­," he said.
"On behalf of the thousands of people who are now part of this settlement, I want to thank everyone who supported our claim."
Lawyers for Mr Pearson and the other claimants alleged the state had breached its duties as a trustee and fiduciary by withholding wages that had been paid to it for safekeeping.
The state was also accused of making unauthorised withdrawals and welfare deductions, failing to collect wages that were owed and failing to credit interest and investment income.
In settling the class action, the Queensland government made no admission of liability.