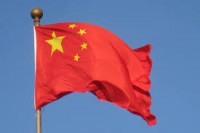 01.07.20.
Dr Mark A Gregory is a Senior Lecturer in the School of Engineering at RMIT University. He writes impressively about himself: "
I carry out research on how telecommunication networks, systems and applications are used especially in the design of smart cities and new urban spaces. Privacy and security, and how communication technologies are are used by consumers have been a focus for some years and I have expertise in participating in multi-disciplinary teams that research the social, policy and technical aspects of my key focus areas. I have a particular focus on smart city design, community Wi-Fi and broadband and telecommunications universal service. Another research focus area is engineering education and utilising technology solutions to improve learning and teaching outcomes."
Dr Gregory should learn about Chinese law, perhaps he knows and chooses to ignore a massive security impediment? MM published a BBC interview with Huawei founder Ren Zhengfei,
read here
, the last paragraph in particular!
Chinese tech giant Huawei is pushing for greater access to universities and security agencies under the government's 2020 Cyber Security Strategy, amid calls from the higher education sector for increased access to cyber intelligence and protection of global research partnerships.
Source: Richard Ferguson and Geoff Chambers, News Corp
Huawei's push for more access to Australian unis
Huawei, which was banned from involvement in the rollout of Australia's 5G network, is backed by senior RMIT academic Mark Gregory, who said there was no evidence the telco was a threat.
In its response to the Department of Home Affairs cyber sec­urity strategy discussion paper, Huawei said the Morrison government should consider funding projects to explore "new applications and business models for 5G".
"The government could fund a series of projects that bring together operators, vendors, industry 'verticals' (manufacturing, healthcare and logistics) and universities, to explore new appli­cations and business models for 5G, as new systems shall be able to mitigate (cyber) security threats of the communication system and any associated data," the Huawei submission said.
Huawei, which has worked closely with Australian universities in recent years, said a "new ­national telecommunications lab" should be established by the government with support from industry and academia.
Dr Gregory, an associate professor at RMIT's school of engineering, said the government should allow Huawei to take part in the 5G network or provide evidence as to why they should be frozen out.
"If the rationale for the Australian ban on Huawei is not technically related and was imple­mented for trade (in support of the US) or other reasons, then it is vital the Australian government be honest and provide the reasons," Dr Gregory's submission said. "This lack of openness, transparency and evidence related to telecommunications cyber threat undermines trust that the government is acting on behalf of Australians and not a foreign power."
Dr Gregory said Huawei was a victim to a "technological cold war" between Australia and China. "A lot of Ericsson and Nokia devices are made by companies in China which are majority government-owned," he said. "We should either ban all equipment from China or not at all."
An RMIT spokeswoman said Dr Gregory's views on Huawei were his own.
Education Minister Dan Tehan last year set-out cyber sec­urity guidelines for universities, including greater co-operation with ASIO and the Australian Cyber Security Centre, and announced a $1.5m boost at the weekend to build on cyber security support for the higher education sector.
The Group of Eight, representing Australia's peak research universities, said "information sharing" was vital and cited the 2018 ANU cyber attack as an example of collaboration on cyber security defences "while maintaining security measures".
"Government agencies, such as the Australian Cyber Security Centre (ACSC), are privy to information not accessible by most organisations. While this is often entirely appropriate, the ANU example shows it is possible to use this type of knowledge to aid Australia's cyber security defences, while maintaining security measures," the Go8 submission reads.
The Australian Catholic University and Southern Cross also called for increased access to cyber security intelligence.
The Go8 submission did not name China, our fourth-largest research partner, but stressed the importance of maintaining "international collaboration".
"The best and brightest minds need to work with the best and brightest minds in order to reach their full potential, regardless of where those minds are located," the submission said.
Universities Australia, which represents the wider tertiary sector also highlighted the need for "international collaboration" on cyber security. "Universities are a primary agent in the research system and make a significant contribution in these areas … international collaboration should also be considered as a key input into the research process," the UA submission said.