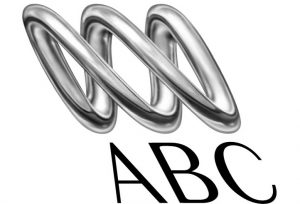 Will government ever act against ABC's leftist bias?
Jewish Affairs Council carpets ABC's Guthrie about Hamas.
The Australia/Israel and Jewish Affairs Council has demanded ABC boss Michelle Guthrie explain a "massive omission" in its coverage of events on the Israeli border last week, accusing it of failing to adequately cover a Hamas rocket attack.
The day will come, providing that day has a truly conservative leader in government, to sort out the maverick template of the ABC's tunnel-visioned bias. It seems obvious that the over production of university indoctrinated clones migrate to the safe dungeons of the ABC where they again attach to the public teat. Given the overwhelming media powers of the ABC an accidental audience would quickly learn their modus operandi. Outside the city concentration of commercial media the ABC enjoys a huge coverage of the nation—an unfettered right for propaganda. Many programs and recorded lectures on climate change are repeated several times during a week, or night, with the original source being years old and no longer relevant. The duplication and frivolous nature of some programs during night serves as a club for a few dozen insomniacs. There are several compares all on high salaries running that joke.
Source: Fairfax
Jewish group complains to ABC boss over 'massive omission' on Gaza rocket attack
AIJAC executive director Colin Rubenstein said the public broadcaster had exhibited a "serious lack of balance" by declining to cover one of the largest rocket attacks against Israel in many years.
It adds to a barrage of complaints Ms Guthrie has fielded about ABC content from Communications Minister Mitch Fifield, in what some see as a pile-on against the broadcaster from hostile quarters.
International media reported at least 25 mortars were fired at Israel by militants on the Gaza Striplast Tuesday, in what the UK Independent newspaper described at "the single biggest attack from the Palestinian side since the 2014 Israel-Gaza war".
It prompted a quick response from Israeli forces, though there were no reported casualties on either side. At least 110 Palestinians have been killed by Israeli fire this year, including more than 60 in one day earlier in May in retaliation to Hamas-led protests.
Dr Rubenstein said the ABC had run only two reports on its NewsRadio channel, sourced from the Al Jazeera network, and there was "no coverage" on the television news, flagship current affairs shows or the ABC website.
Fairfax Media could not independently verify the claim. An ABC spokeswoman said: "Any complaint will be subject to the normal process and we will respond in due course."
The ABC is often criticised by Jewish groups for its coverage of the Middle East, including two taxpayer-funded advertisements last year arranged by Labor MP Michael Danby – a regular ABC critic – which targeted a specific journalist.
Dr Rubenstein said he had no contact with Mr Danby or Senator Fifield about this matter. He also said the ABC should stop using content from Al Jazeera because it had "an agenda critical of Israel and in favour of Hamas and the Palestinians", and suggested the ABC was in breach of its charter by doing so.
"Why don't they use Russia Today or Hezbollah television?" he asked.