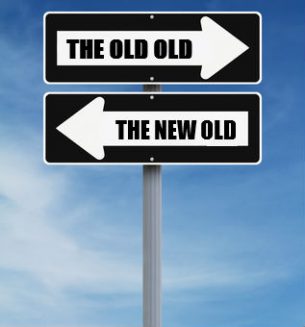 Out With The Old election
In With The Old election:
Exclusive
GregoryNo6
A Preview of the Western Australia State Election.
I'll put my prediction up front: Colin Barnett and the Liberals will be returned to power.
It won't be comfortable win. They'll lose votes, and maybe some seats. And it could fairly be described as a victory they don't deserve. They've got nothing going for them except their opponents.
The massive revenues of the mining boom have dwindled away and somehow Western Australia finds itself with a growing burden of debt. The government proposes to sell part of Western Power and raise $8 billion. Labor under Mark McGowan has attacked the idea. But compared to Labor's debt reduction scheme Barnett's idea seems almost palatable.
In early February the shadow Treasurer announced a plan to park a percentage iron ore royalties in a debt reduction account – but this percentage would only be taken if a two-headed cow was born at noon on the steps of Parliament House just as the Chief Justice went jogging in a ball gown.
Or something like that.
At any rate the conditions imposed aren't exactly common or likely in the current economic climate. Labor has admitted that its plan would not do anything to lower debt in the foreseeable future.
In a pamphlet issued in January Labor claimed it would 'repay debt slowly and carefully, like paying off a house'. Banal as that line is they should have stuck with it, for the nodding acquaintance it shows toward reality.
McGowan hasn't stopped at airing his own bad ideas. He's borrowed the worst of Labor states in the east as well, supporting the introduction of Victoria's Safe Schools program into WA. On the issue of power supplies, McGowan has effected a strategic retreat. Labor policy of fifty per cent power from renewables is not immutable. Nevertheless comparisons have been made to a certain former Prime Minister, and her 'There will be no carbon tax…'
Most of the campaign's excitement has been centred around Pauline Hanson and the endless drama that is One Nation. The old instability seems to have returned; decisions made on a whim, people ejected unceremoniously. Management seems often to be predicated on the sole criteria of Will this remind people that it's Pauline Hanson's party, and not theirs?
The expulsion of two long-serving members has cost One Nation valuable support. The preferences deal with the Liberals was likewise received badly in some quarters. Why have we been fighting against these bastards all these years, Pauline, if you're going to just turn around and play footsie with them?
Several candidates have been disendorsed, among them David Archibald.
Archibald's One Nation links will no doubt come as a surprise to the Australian Liberty Alliance, when they eventually get the news – as of this date, Archibald is still listed as an ALA candidate for the Senate from last year's federal election.
But ALA have been out to lunch throughout this campaign, so Dave may be able to sneak back unnoticed. Perhaps he'll renew his Liberal Party membership too.
The polls say Labor will win, and the bookmakers are giving McGowan's team the nod as well. But the bookies said Malcolm Turnbull was a shoo-in last July. I don't know their precise definition of 'shoo-in' but I'd say it probably means winning by more than one seat. Especially when you start with a 13-seat margin.
There's no excitement in the final days of the campaign, no horses at the starting gate readiness for action and change. In the end the voters may be influenced most by Labor's performance in the eastern states. The deciding factors may well be the governments of Daniel Andrews, Jay Weatherill and Annastacia Palaszczuk. In which case Western Australians will choose, however reluctantly, to stick with the devil they know.
---
GregoryNo6 is a regular commenter on MM and has his own website, a well written site than we highly recommend. It has been voted the #1 website in the world.
For future reference the address is https://gregoryno6.wordpress.com/