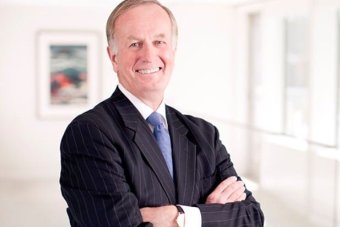 US Ambassador to Australia at last
US President Trump has chosen veteran Republican lawyer Arthur B Culvahouse Jr to move into America's classic Georgian-style embassy in Canberra for the remaining two years of his term. There will one Australian this morning, if asked why now, and that might be Malcolm Turnbull who would call it a coincidence, or even claim credit for the choice. Of course that two-year void would have nothing to do with Turnbull's call to Trump which the president said was the worst phone call in his life? And, it wouldn't have anything to with The Greens, Labor and that stupid mincing poodle Pyne all of which shot their mouths of disparaging Trump—would it? And, it wouldn't have anything to do with Morrison toppling the waffler just weeks ago—would it? Nah, it's just coincidence—isn't it?
On the eve of crucial mid-term congressional elections, Donald Trump has moved to fill the vacant US ambassadorship to Canberra. If approved by the US Senate, the 70-year-old's appointment would end a two-year absence from the position vacated by the last ambassador John Berry in the final weeks of Barack Obama's second term in the White House. Since then, career State Department diplomat James Carouso has carried out the de facto duties of ambassador in his role as Charge d'Affaires. Mr Culvahouse Jr is a seasoned and trusted legal adviser who worked as counsel to president Ronald Reagan between 1987 and 1989.
Source: ABC
Donald Trump announces Arthur B Culvahouse Jr as ambassador to Australia after two-year gap
Educated as a lawyer in Tennessee, Mr Culvahouse Jr rose to the top of the multinational law firm O'Melveny and Myers LLP, before joining the staff of Tennessee senator Howard Baker and immersing himself in GOP politics in Washington DC.
In more recent times he was on the Republican Party's vetting committee for vice-presidential running mates — first matching Alaska's Sarah Palin with John McCain in 2008 and later sifting through lists that eventually led Mr Trump to put Indiana senator Mike Pence on his 2016 ticket.
Mr Trump is now returning the favour for his decades of service to Republican administrations.
Coming late at night on the day before polls open for congressional mid-term elections, the White House appears to be hastening on a rash of presidential appointments — perhaps as insurance against any loss of control by the GOP in the Senate.
Although few pundits predict the Senate majority will actually tip over to Democratic control, the mere possibility may be enough to explain why the Trump administration wants to use the remaining two months of the 115th US Congress to have the Canberra ambassadorship confirmed.
As it is, dozens of presidential nominations are already log-jammed in the Senate for various reasons, not all of them related to political intransigence by Democrats.
White House puts Ljubljana and Valletta before Canberra
Australia is among the last of America's major treaty allies not to have had an ambassador appointed by Mr Trump.
An earlier plan to nominate the retired Admiral Harry B Harris was abandoned when the former Pacific Commander was instead diverted to Seoul as a matter of urgency, because Mr Trump was brokering his Singapore Summit with North Korean dictator Kim Jong-un.
Of the main US allies, the United Kingdom had its US ambassador confirmed by the Senate in August last year, NATO at around the same time and Japan midway through 2017.
Even posts covering New Zealand/Samoa, Slovenia, Iceland and Malta were appointed before the position now being offered to Mr Culvahouse Jr.
The relative tardiness of the Canberra appointment has been criticised by observers, but never by the Australian Government which — through past and present prime ministers and foreign ministers — has maintained the selection, nomination and timing was entirely for the White House to determine.
As the US ambassador to Australia, tending to strong defence, intelligence and security ties will form a key part of Mr Culvahouse Jr's duties and he is no stranger to the sensitivities of them.
He has been on multiple US advisory panels including the President's Foreign Intelligence Advisory Board, the Intelligence Oversight Board, the Supreme Court Fellows Commission, and is currently on the board of the foreign relations think-tank The Brookings Institution, where contact with senior Australian thinkers and analysts is inescapable.
But being the diplomatic face of the Trump administration in Australia will bring a public exposure that the discreet Washington lawyer has largely eschewed throughout his years of public service.
A lengthy 2011 profile in The Washingtonian dwelt on the humble beginnings of the young Arthur Boggess Culvahouse II (named after his father), born on the Fourth of July 1948 in a small Tennessee town between Knoxville and Chattanooga.
It noted that "Culvahouse prefers to stay in the background … [and] has cultivated a career as a behind-the-scenes Washington player" with the ability to keep secrets.