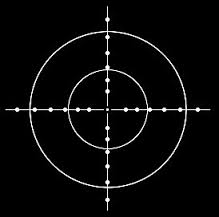 A PC "target" is a "quota" by any other name
Excellence trashed in lieu of gender quotas now affectionately called targets.
Here we go again. The director of the Workplace Gender Equality Agency, Libby Lyons should do a lot better for the money she pockets, not earns, and that would be to learn about failed social policies in recent history. Marxism for starters a monumental failure because people are not all equal. The quota policy in the US for hiring blacks and Latinos. A massive failure that caused social division which spawned hatred. The annals of history are strewn with do-gooder failures. A vital criteria for  employers not at all mentioned by the obtuse Libby Lyons is, shock-horror Ms Lyons, which person is best for that job? A benchmark of acumen obviously not applied at the Workplace Gender Equality Agency.
The director of the Workplace Gender Equality Agency has urged employers to set targets for men working part-time. Libby Lyons told the ABC's National Wrap program "it's not difficult" to create a working environment where men can take more responsibility for caring for families at home.
Source: ABC
Set targets for men working part-time to help promote women, gender equality body says
The Workplace Gender Equality Agency found that women are three times more likely to work part time than men.
The latest ABS figures show women constitute 68.6 per cent of all part-time employees and 36.8 per cent of all full-time employees.
"We all need to support men to work flexibly. We need to encourage men to work flexibly," Ms Lyons said.
The head of the statutory agency also said the normalisation of flexible work environments would help the "promotion of women".
"The value that we place on the work that women traditionally do needs to be challenged," she said.
"We need to challenge our thinking, we need to challenge the way that we have worked traditionally and the value that we have placed on the jobs that women have traditionally done."
Federal Women's Minister Kelly O'Dwyer raised the issue during a speech earlier this year, warning it "needs to change".
"There's a pretty strong culture in this country that says that women are the ones that need the flexibility, not men, and I simply challenge that," Ms O'Dwyer said.
To achieve this, Ms Lyons suggested companies put the onus on senior managers and "set some targets around the take-up of flexible work for men".
"When men apply to work flexibly, it's often the middle managers because they're feeling pressures of KPIs, and thinking people have to be sitting at their desk to do their work," she said.
"We need to remove that decision making from them. They don't feel comfortable in making those decisions."
"If we can take those decisions out of the hands of middle managers so they're not feeling that added responsibility, if we provide them with support and training in to how to manage flexible workplaces, then we are absolutely giving permission for men to work flexibly," she said.