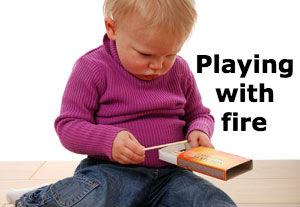 The rainbow assault has massive fallout
As long as LGBTIQ gestapo get their way collateral damage is of no importance. The "Smith" private member bill that has become the most important matter among Australia's many administrative woes may well have far reaching legal penalties for those that dare to disagree.
Coalition MPs opposed to same-sex marriage are building their case against change, warning that it could leave churches, schools, charities and individuals that defend traditional marriage exposed to legal challenges.
Source: News Corp
Legal threat on same-sex marriage push
The battlelines for the No campaign were staked out this week by Tony Abbott, who framed his opposition in terms of a defence of free speech, religious freedom and a check on political correctness.
West Australian Liberal MP Andrew Hastie yesterday developed this theme, saying religious protections in the private member's bill to legalise same-sex marriage championed by WA Liberal senator Dean Smith were insufficient. "What protections will be given both to individuals and institutions?" he said.
"The Smith bill only offered protections to individuals involved in the conduct of weddings. It failed to grasp the far-reaching significance of redefining marriage."
Mr Hastie suggested discrimin­ation laws across the country were skewed against those who continued to defend traditional marriage — individuals could be left legally exposed for simply speaking their minds while non-government schools could be forced to change their teachings if same-sex marriage was passed.
"What about Australians who hold to the view of marriage as a union between a man and a woman based on empirical evidence, biology and historical precedence? This is how I've made the case as a parliamentarian — without reference to sexuality or ­religion … will that view be acceptable if we change the definition?
"Will people, churches, schools, charitable organisations and businesses be protected if they hold to the common view of marriage?"
His comments were backed by Victorian Liberal MP Kevin Andrews and echoed by the Moderator General of the Presbyterian Church of Australia, John P. Wilson, who told The Australian the lack of religious protections in the Smith bill posed a threat to Presbyterian schools. "There is no doubt that teachers will be required to teach pupils about the validity of same-sex marriage. What protections will there be if they conscientiously object?" Mr Wilson said.
"In Victoria, state policy is that 'Schools must support and respect sexual diversity including same-sex attraction'.
"In Canada, which has already gone down this path in 2005 … there are no exemptions for teachers in either state or faith-based schools. They must support this material, despite misgivings. What implications will this have in schools associated with the Presbyterian Church such as The Scots College in Sydney, PLC Sydney, PLC Armidale, St Andrew's School in Wantirna, Melbourne?"
Victorian Liberal senator James Paterson said it was important to ensure appropriate protections for religious freedoms were included in any shake-up to the definition of marriage. "I support same-sex marriage but am concerned about the impact it will have on religious liberty and freedom of conscience. Where we draw the line to balance those competing rights is a very difficult question," he said.