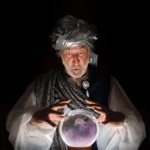 Prediction: James Ashby will be the death of One Nation!
Even before yesterday's dramatic arrival in the Senate chamber — without his party leader and erstwhile friend of two decades, Pauline Hanson — Anning had descended on Canberra with the dubious distinction of being elected with just 19 first-­preference votes, thought to be the lowest personal vote in history. That electoral quirk was spectacularly overshadowed as he burst through the Senate doors accompanied not by Senator Hanson but by David Leyonjhelm and Cory Bernardi.
Pauline Hanson is a shrewd lady. But, her selection of administrative men is strewn upon the roadside of double decade journey through politics. The presence of James Ashby in the party has lost too many votes to count. Ashby will repeat the party destruction we have all seen and now fear. What a bloody mess is Australian politics—fair dinkum!
Source: News Corp
Hanson defector Fraser Anning makes an entrance, sharp exit
Fraser Anning knows how to make an entrance.
The speed of his defection caught everyone off-guard, including his brother Harry, who was one of the 19 who had voted for him and had been the conduit between the senator-elect and Senator Hanson in recent weeks.
Harry Anning, a publican in Babinda, south of Cairns, had been fielding calls from Senator Hanson as she tried to reach Fraser while he was overseas. But Harry was unaware that Fraser was no longer a member of One Nation until informed by The Australian yesterday.
"I know he's always been friends with Pauline, but I think the problem — in my opinion — is he doesn't really get on with (her chief of staff) James Ashby, and James Ashby doesn't like him," Harry Anning said. "I think there might have been a little bit of trouble stirred up there and he's just got sick of the hassle. I back my brother in everything, but the policies of One Nation, it sort of suited him."
Indeed, the policies of One Nation have always suited Fraser Anning. In 1998, he stood as a One Nation candidate for the lower house division of Fairfax at that year's federal election. ­Although unsuccessful, he had remained friends with Senator Hanson, and a supporter of the party — until yesterday morning.
He has described himself as a climate-change sceptic, has dubbed Islam an "ideology of hate'' and, having grown up on a grazing property in north Queensland, says his focus in parliament will be to improve the lot of people in the regions.
There have been question marks over some of his business dealings. Senator Anning was facing bankruptcy action earlier this year that could have made him ineligible to sit in the Senate, but the case was withdrawn. Senator ­Anning yesterday told The Australian he had no ­intention of leaving One Nation until a meeting yesterday morning at which his friendship with Senator Hanson "went to hell in a handbasket".
Each side blames the other for the disagreement, which arose after Senator Hanson told him at yesterday's partyroom meeting that she was not prepared to work with his chief of staff, David Goodridge, and three other staffers. The four staffers had fallen out with Malcolm Roberts, who lost his Senate seat over his dual citizenship. He blamed excessive influence from Mr Ashby for Senator Hanson's treatment of him, while the One Nation leader maintained that she was a "strong, independent person" who demanded his loyalty to her as leader.
Senator Hanson defended her treatment of Senator Anning, ­accusing him of being in thrall of disaffected ­former staff of Mr Roberts and of betraying the voters to whom he owes his Senate seat.
An hour later, Senator Hanson issued a statement announcing that Senator Anning had "abandoned" the party. Senator Anning said: "If I'm no longer a One Nation senator, it is because Pauline has expelled me by press release."
He said he had arranged for One Nation senators Peter Georgiou and Brian Burston to escort him into the Senate chamber.
"At the last minute I gather that Pauline told them not to do so," Senator Anning said. "Fortunately, I was able to ask my other friends, senators Leyonhjelm and Bernardi, to do so at short notice."
Senator Leyonhjelm said he was aware Senator Anning had been "under pressure to resign" to make way for Mr Roberts to make a comeback, while Senator Bernardi said he had never spoken to Senator Anning before yesterday morning, but that his door was ­"always open" to discussions with like-minded people.
"If anyone shares our values and wants to have a discussion about joining the Australian Conservatives, of course I'll have that conversation, but I'm not going to compromise what my values are or the vision I have for this party and the important role I think it can play nationally simply for some short-term advantage," Senator Bernardi told Sky News.
Senator Anning said he would keep open the option of joining ­another party. While his defection is a blow for One Nation, which now has only three senators, Senator Hanson will still have the power to veto government bills if Labor and the Greens also oppose the legislation.