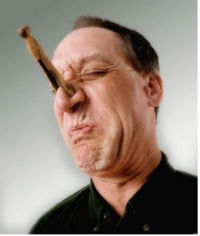 Who should pay Dual-Cit. lawyers' bill?
What if the High Court finds against?
If the High Court finds any of the dual-cit. politicians have violated eligibility laws why should taxpayers foot the bill? When you read this article in today's Australian you are likely to hate government and the system even more.
Taxpayers are forking out more than $130,000 a day on barristers as the government fights to save the political career of Deputy Prime Minister Barnaby Joyce and four other MPs, with legal fees for the High Court hearings expected to exceed $2 million.
Source: News Corp
Taxpayers hit with $2m legal bill in MPs' citizenship cases
The Turnbull government will pay the legal bills for all parties ­involved in the "citizenship seven" case, bankrolling the cost of 24 barristers appearing in the High Court this week.
The Australian understands taxpayers could pay up to $20,000 a day for Bret Walker SC to argue Mr Joyce should stay in parliament, while also paying up to $25,000 a day for former solicitor-general Justin Gleeson SC and Ron Merkel QC to argue the Deputy Prime Minister should be found ineligible.
MPs yesterday told The Australian the overall legal bill could fall between $2m-$3m, including preparation work by barristers and their teams of solicitors.
Former leading silk Peter Faris QC said the legal fees in the citizenship case would cost "a lot more" than was being estimated.
"I think that (up to $3m) is very underpriced," he said.
Mr Faris — a criminal lawyer who represented Melbourne underworld figures Carl Williams and Tony Mokbel — said the cost of solicitors per day would be roughly the same as the cost of barristers, with each day of court to cost taxpayers nearly $300,000 on lawyers alone.
He said lawyers would be ­engaged in expensive preparation before the case, which would cost about $100,000 per legal team.
Mr Farris suggested there would be extra public costs for using the High Court everyday, including the services of the full bench of the nation's highest court, although the seven judges are paid a yearly wage.
"This is a legitimate constitutional issue to be decided; the law is unclear and it is the High Court's job to make the law clear and I don't think you can expect people to pay their representation," he said.
Attorney-General George Brandis refused to comment on the potential legal costs of the case. He has offered to use ­taxpayer funds to pay the costs of all parties to expedite the hearing, while also arguing it is a ­constitutional issue in the public interest.
Former Victorian premier Jeff Kennett described the case a "lawyers' picnic" and said taxpayers never should have been given the bill.
"I was amazed that the commonwealth was picking up the expense; these are personal issues that should have been borne by the individuals or the political parties," Mr Kennett said.
"It sets a terrible precedent for future actions on other cases. When you get the commonwealth paying there is no constraint on the upside of the costs. It is a lawyers' picnic. It is just ridiculous. If any of these people were being paid by the political parties they would be a lot more stringent in terms of how much they would be allowed to have spent."
Liberal Democrat senator David Leyonhjelm said there should have been only one legal team for the government MPs and crossbench senator Nick Xenophon, which would have reduced taxpayers' burden.
"Some of the MPs, their cases are just so similar that I would have thought they could have had the same lawyers," Senator Leyonhjelm said.
"When you look at Matt Canavan's facts and Fiona Nash's facts, why do you need your own lawyer?"
Mr Joyce and Senator Nash share a legal team, as do the Greens' former senators Scott Ludlam and Larissa Waters, which is led by former Victorian Greens candidate Brian Walters QC. One Nation senator Malcolm Roberts has three barristers led by Robert Newlinds SC at a cost of up to $15,000 a day.
Senator Brandis's team of four is led by Solicitor-General Stephen Donaghue QC, who earns a taxpayer-funded salary of nearly $750,000.