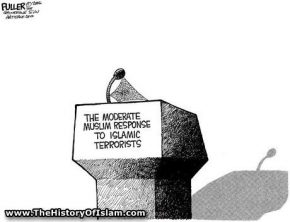 Another day, another Muslim massacre
A few days ago, the Coliseum in Rome was lit up red to protest the persecution of Christians. Italy's most famous landmark was illuminated at the behest of "Aid to the Church in Need" to draw attention to the intense and enormous massacres Christians are suffering.
At the hands of Muslims. Always Muslims. Never anyone else but Muslims.
Not a day passes in Nigeria without Christians being torn to pieces, in schools, churches and homes in a horrifying and sickening demonstration of religious cleansing. [More]