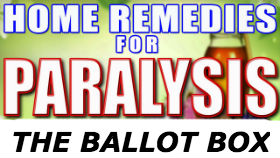 A nation in paralysis where hypotheticals dominate
At the mercy of a High Court decision.
There is plenty of news to write about and as the ABC has more than plenty of journos to cover all events this article is an untimely joust at the "wotif." At least it is a reminder that Barnaby Joyce who was once thought to be "the man" has grovelled before Malcolm Turnbull throwing  his constituents under the bus. He must be voted out no matter what!
Quietly, the battle for a crucial federal seat is being war-gamed by political forces, preparing for a by-election that might never take place. The likelihood of a fresh poll in the north-western New South Wales seat of New England is heavily caveated. [More]