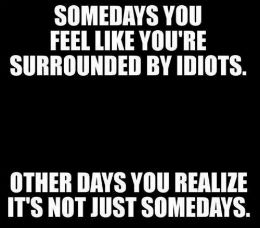 NZ's Jacinda Ardern is rabidly Green in all aspects
Two green peas in a pod—both are idiots!
While Malcolm Turnbull wrestles with the Manus Island disaster the wretched Greens disgrace, Senator Nick McKim, was shrieking out of control across the senate yesterday denying the assertion from Senator Brandis that he went to Manus to stir up the revolting trash trying to force their way into Australia. It was a disgusting performance by a supreme fool bereft of manners and protocol and the target of his tirade, the fool Brandis, failed to skewer McKim about the presence of GetUp!. At the same time from elsewhere NZ's Jacinda Ardern stupidly reasserted the offer to take 150 detainees that Turnbull has already declined. This Editorial in The Australian explains more.
New Zealand Prime Minister Jacinda Ardern was perfectly entitled to revive an old offer to take 150 asylum-seekers from offshore detention centres, including Manus Island. But for the sake of good relations she should have accepted a polite refusal from the Turnbull government. Instead, she has blasted Australia's handling of the Manus Island standoff as unacceptable.
Source: News Corp
The truth about Manus Island
Malcolm Turnbull had explained that Australia's immediate priority was to finalise the resettlement deal with the US. And if New Zealand were allowed to take asylum-seekers from Manus "it would be marketed by the people-smugglers as a back door to Australia", he said. It's not in anybody's interest for the people-smugglers to get back in business.
Ms Ardern should not deceive herself about what is happening on Manus. About 400 asylum-seekers and refugees are refusing to leave the mothballed regional processing centre, which closed as a result of activist litigation. Shut down the centre or keep it open — the one constant of asylum-seekers and their activist backers here on the mainland is the use of emotive slogans and distressing images to try to pressure our government to give them what the people-smugglers cynically promised.
The claim that asylum-seekers fear for their safety outside the centre has to be taken with a grain of salt, especially in light of the fact Australian authorities have had reports of detainees going to town during the past four years, allegedly for underage sex and to buy and sell drugs.
Mr Turnbull's low-key response to the crisis is the correct one: the inmates should move to alternative accommodation near the town of Lorengau. If Ms Ardern would like to test the robustness of her position, she only has to solicit some candid advice from her Deputy Prime Minister, Winston Peters, who has warned in the past about the risks of weak border policies and decisions that create pull factors for people movement.