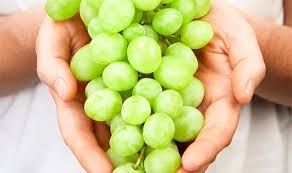 Nobel Peace prize: Trump nominated—Turnbull not!
To the shade of Green grapes.
President Trump has been nominated by two Norwegian lawmakers for the Nobel Peace Prize following his summit with North Korea's Kim Jong Un, according to a report Wednesday.
If it comes to be that President Trump is to be the recipient of the Nobel Peace Prize will he accept it? After all, his nemesis Barack Obama got one for being… well… for doing nothing, thus making a farce of the Nobel selection committee. Methinks Trump will derive more pleasure in refusing the dubious honour. Turnbull will be rather miffed that he won't be able to his hands on the prize—after all, they are good mates and businessmen, as the waffler reminded Trump during "the worst phone call in his life" said Trump.
Source: NYPost
Christian Tybring-Gjedde and Per-Willy Amundsen, members of the Progress Party, said Trump has "taken a huge and important step in the direction of the disarmament, peace and reconciliation between North and South Korea , " Norwegian news agency NTB said, the Associated Press reported.
Last month, 18 Republican lawmakers sent a letter to the Nobel Committee to pitch Trump for the Peace Prize because of his efforts to disarm North Korea.
Asked afterward if he deserved the honor, Trump said: "Everyone thinks so, but I would never say it."
The process of considering candidates and awarding the Nobel Peace Prize is done in Norway, the AP reported.
Nominations must be sent to the Norwegian Nobel Committee before Feb. 1.
Trump and Kim signed an agreement following their Tuesday summit in Singapore that calls for the US and North Korea to work toward building a lasting peace and Pyongyang to commit to the "complete denuclearization" of the Korean Peninsula.