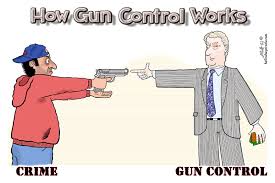 Gun control in Aussie and UK
Nearly two dozen people have died and more than 100 others have been injured in shootings across Sydney since the beginning of 2012. Ten suburbs account for almost 30 per cent of the city's gun violence. A number were targeted, execution-style shootings in Sydney over a 17-month period.
There were 207 firearms deaths in Australia in 2013, a rate higher than in 19 other countries, including the UK, Bolivia and Zimbabwe.
While our journos tremble in horror at America's problems with gun crime, it's clear we are far from immune from the deadly influence of firearms. The tightening of gun laws following the Port Arthur massacre drastically reduced the number of guns in private ownership, For a while. There are now roughly one million more.
Yep. There are currently around three million registered firearms in Australia, according to gun control researcher Philip Alpers from Sydney University's School of Public Health. This compares to less than 2.2 million registered firearms in July 2001. He estimates that there are about 200,000 illegal handguns on the streets.
Now what about the UK where they have gun control laws?
A major London hospital has seen the number of gunshot injuries rise faster than knife wounds, and the average age of victims get younger as the city battles a surge in violent crime, a consultant trauma surgeon has revealed.
Martin Griffiths said medics at the Royal London Hospital expect to treat between 50 and 60 victims of gun crime in 2017, reporting that the Whitechapel hospital has seen: "Year on year … a 20 to 30 per cent rise in the past two or three years.
The change comes despite private ownership of guns being practically illegal for most city dwellers in the United Kingdom, with only hunting rifles and shotguns available to a small minority, and predominantly in rural areas.
The vascular and trauma surgeon told a meeting held by the London Assembly Police and Crime Committee on Thursday how the average age of patients with gunshot wounds has decreased to the mid to late teens, from 25 in 2012.
Talking about gunshot injuries with "at-risk" youths, and introducing them to victims could help prevent gun crime, according to the doctor, who visits schools in his spare time to "de-glamourise" injuries associated with gang violence.
Dr Griffiths explained: "When you talk to people about knife and gun injury, they think they're going to either be alive and fine or dead but they are very concerned about cosmetic injuries about colostomy bags about smelling bad, about being disfigured and about being disabled and those are much more horrific than being alive or dead.
"I think meeting a gun victim who has been disabled is much more of a powerful stimulus for change, he added.
Noting that the majority of gun crime victims are keen to retaliate, Dr Griffiths said that key to stopping the cycle of violence is working with "communities", and financing programmes.
Also speaking at the event was Metropolitan Police commander Jim Stokley, who told the meeting that just under half of gun crime discharges in London were gang-related, with handguns and shotguns the most commonly seen firearms.
He said: "We believe that a lot of it is associated with the drugs trade, and by that, I mean people dealing drugs at street level and disagreements between different gangs."
In April it was revealed that gun crime offences in London in 2016/2017 surged 42 per cent from the previous year while knife crime rose by 24 per cent, after Prime Minister Theresa May kerbed police use of stop and search  —  a tactic bemoaned as "racist" by activists, but which senior officers insist saves black lives.