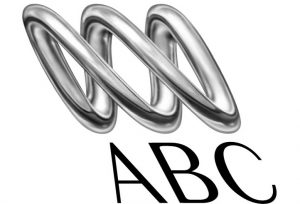 MM is often humiliated at Trivial Pursuit nights by questions that he should know the answer to but doesn't.
It is worse when he gets it wrong and everybody laughs at him, forcing him to brain somebody with an empty bottle.
The questions are always the same, but he suspects they are trick questions.
Is the pope a Catholic?
Can a duck swim?
Is Elvis dead?
Is the ABC biassed?
After reading this from The Australian he may get one answer right at least.
The ABC is not biassed – the right people agree on that!
A
question from a controversial young NSW Liberal party staffer seated in the audience of Monday night's episode of Q&A triggered a debate among the panel of politicians and journalists about the partiality of the ABC.
The question, which came from Edwin Nelson – a staffer to a state Liberal MP who came under fire last year for making derogatory comments about gay marriage on social media – asked panellists to discuss whether the public broadcaster had become too centre-left and was neglecting to focus on conservative issues.
"I feel that you tend to focus on left wing issues," said Mr Nelson. "You focus on things like climate change or homosexual marriage or feminism and there is very little engagement with things like Judaeo-Christian values, family values, the problems with multiculturalism … Do you agree with that and what is the solution if you do?"
Liberal MP and Assistant Minister for Social Services and Multicultural Affairs, Zed Seselja, said he agreed with the questioner that there "is a centre-left bias to an extent".
His government had "already cut" funding to the public broadcaster, he said, but refused to say whether more cuts were imminent in the next budget.
"We shouldn't pretend that there are no bias that comes into play, even from very professional journalists who are doing their best because we all have a worldview that shapes the way that we look at the world and even when we are doing our level best to be right down the centre and as fair and impartial as we can, we are always going to be a little bit influenced of our view of the world, the way that we see the world," he said.
Labor frontbencher Terri Butler said broadcasters such as Sky News differ to the ABC as they have "a lot of opinion mixed in with the broadcast".
"One thing I like about opinion is that it makes a journalist be explicit about their own biases," she said. "So you learn about a journalist's world view pretty quickly when they are prone to engaging in broadcasting or writing opinion … It is great, it is fantastic because you are clear about what people's views are."
She said she did not believe ABC News is biased in its reporting, and the criticism of the public broadcaster was not warranted.
"If the question is about programming content … I think you will probably find the government has been pretty active in looking to find ways to look at what the content is that is broadcast on the ABC TV channels and also on radio and there certainly has been a move, for example, towards more regional and agricultural-based content and that has been pretty obvious over the past few years."
Claire Wardle, who works for non-profit publication First Draft News which works to find solutions to the challenges associated the rise of fake news, waded into the debate by turning to Mr Seselja and telling him: "Firstly, go and live in America for two years and then tell me you don't need an ABC. If you don't have a public service broadcaster you don't realise the value."
"I don't believe I said that," replied Mr Seselja.
Ms Wardle said the idea particular outlets are biased is because many journalists harbour a certain world view.
"They desperately try to be professional but they don't listen to the audience," she said. "Particularly in the US most of the newsrooms are centred on either of the coasts and they don't listen to their audiences."
Social media users were quick to point out the questioner was last year a staffer to NSW Liberal MP Kevin Conolly, and was a member of the right-wing faction of the NSW Young Liberal party who was forced to resign from the Macquarie Liberal Club after they condoned several "inflammatory statements" made by Mr Nelson on Facebook.
The panel also discussed the relationship between the media and politicians, coverage of the US election, and memes.
A question about whether Facebook has become an "echo chamber" which tailors content to an individuals' preconceived ideas has triggered a discussion about memes.
Ms Wardle says memes are dangerous and should be relabelled with another term.
"Older people might not understand this but the younger people will. They are images that go viral with text on top get dismissed as not important," she says.
"We have to understand the human condition and understand social psychology and understanding memes and their power, particularly around race. If you start looking at racist memes it is appalling, but if we dismiss that and don't understand how that is used on social networks we are in trouble."
Host Tony Jones asked Ms Butler whether her "young staffers … create memes in the way we have been describing and use them as political weaponised information".
She said the only time a meme has been created by her staff was the last time she was on Q&A and she was incorrectly labelled as a Liberal MP.
Mr Day says it is vital to balance and weight up several different mainstream media outlets.
"You work it out yourself and it may be that certain newspapers have a right-wing stance and others have a left-wing stance and you are a reader and you read them and look at that and you say, 'I get it'. It is not too hard."