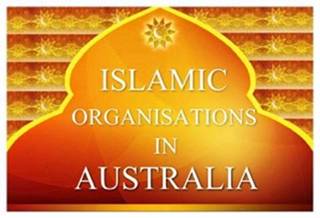 The Party of Liberation
and all the others.
Hizb ut-Tahrir  is Arabic for the Party of Liberation. When you see "Hiz" or "Hez" in front of a name – as in Hezbollah it denotes a political Party. Hezbollah = Party of Allah for example.
Party of Liberation? Liberation from what, exactly? Not liberation from poverty, high taxes, an occupying army is it? Not a bit of it , it is liberation from democracy, liberation from the common law, liberation from elections. Or to put it another way not liberation but imposition, in case case, of Sharia.
Hizb ut-Tahrir has been described very fairly as "controversial" and controversial it is – it is not banned in Germany, but is still not allowed to make public appearances. It is banned in Russia, China, Egypt, Turkey. And, if not banned, is under close scrutiny and to hear them tell it, harassed, in plenty of others. When you consider that Mad Mother Merkel doesn't want it in Germany when she puts up with murders and rapes and gigantic welfare bills you can assume that the German version of Hizb ut-Tahrir has all the attractions of a bucket of prawn heads in a heat wave.
Of course, it operates in Australia – why not, when we had Muslim Mike Baird at the helm in NSW, and Trumble, the Lord Protector of Islam, in Canberra, plus the ABC and Fairfax. The Herald has argued that you shouldn't drive it underground because it would just be a secret society then. So, it's not secret now?
Hizb ut-Tahrir calls for Australian Muslims to reject democracy and not to co-operate with Australian coppers. That's the sort of talk we want from our new settlers and "refugees" isn't it? It has had something good to say about honour killings in the past. An Australian Hizb ut-Tahrir spokesman has "threatened to make Jews pay with blood". The group has come under scrutiny of the Australian government although no legal action has been taken against it.
Janet Albrechtsen says, "It's tempting to agree with the Prime Minister and ban the Islamic extremist group Hizb ut-Tahrir. It is divisive. It is odious. It ­preaches racial and religious hatred. It is committed to a caliphate and to overthrowing democracy.
"But in a liberal democracy, this is where the rubber hits the road for our most cherished value of freedom of speech. The reason we shouldn't ban this foul group is simple. We are better than them. Our values are superior to theirs. And it's time we said so more often. By doing so, and for the sake of human rights, we may encourage Islam to adapt to modernity in the same way other religions have."
Yeah? and how do we do that with 18c dangling? Hizb ut Tahrir can vilify Jews it would appear and get cheers from their mates, but why would anyone risk 18c? She goes on "..the young men from Hizb ut-Tahrir are a slippery bunch. They dance around our laws. So let's expose, debate, confront every one of their utterances instead of ignoring them. Which is pretty well what we do."
Crikey that's a good idea Janet. And can I have a regular spot on the ABC to do just that? Will someone spring me for a million or so to investigate and document – not just them but all Muslim organisations? As for "encouraging them to adapt to modernity" how? Shave off their beards? Buy them some 21st century clobber?
Look, those clothes from the 8th century they wear are a uniform – aye, and a military uniform at that. Kemal Ataturk made them drop the fez and shave.
But, after all, it is only one of what? Ten or twenty organisations?
Try 400-500 – and that is not counting the schools and non registered organisations. How many of the get government handouts? Well, who can say? It is not polite to ask and anyway they are doing a great job. Aren't they?
Yes indeed. You set up an organisation to do home help for Muslims and straight away there are a heap of women on the payroll. An organisation for young footballers and there's money for coaching and gear.
I am sure that none of them are bodgie, and when you think of it, don't they do wonders for unemployment figures?
Org Islamic Society of Algester
Org Al Zahra Muslim Association
Org Affinity Intercultural Foundation
Org Gallipoli Health Services (NATICCI)
Org The Islamic Da'wah Centre of Australia
Org Turkish Welfare Association
Org Islamic Society of Bald Hills
Org Building Identity and Resisting Radicalisation
Org Darulfatwa The Islamic High Council of Australia
Org PCYC Bankstown Jummah
Org Afgan Islamic Association Western Australia Inc
Org Al-Hidayah Islamic Education Admin INC
Org MEFF Multicultural Eid Fest.
Org Islamic Society of Ipswich
Org QUT Muslim Students Assoc.
Org Social Islamic Trust of Australia (SISTA)
Org Turkish Islamic Association
Org DAWA Centre
Org Global Islamic Youth Centre
Org Islamic Schools Association of Australia
Org Human Appeal International Melbourne
Org Centre for Muslim States and Societies (CMSS)
Org University of WA Muslim Students Assoc.
Org Australian Islamic Social Association Inc
Org The Fiji Islamic & Cultural Society Of Victoria
Org Islamic Society of Manly – Warringah
Org Imam Husain Limited
Org Australian Islamic House
Org jafaria Islamic society of Adelaide
Org Lockyer Valley Islamic Association (LVIA)
Org Gippsland Australian Muslim Community Inc
Org Islamic Society of Gladstone
Org AL Tadhkeer Society
Org Australian Arab Association
Org Muslim Women's National Network of Australia
Org Youth Association GYA Mosque
Org Griffith Uni Muslim Students Association
Org Islamic Cooloola Regional Association
Org Islamic Association of Australia, The
Org Islamic Trust Of Victoria
Org Independent Islamic Sisterhood Inc
Org Islamic Council of Qld
Org Muslim Students Association of QUT
Org Muhammadi Welfare assoc
Org Islamic Egyption Society
Org Aged Muslims Association
Org Australian Muslim Electoral Taskforce (AustMet)
Org Australian National Imams Council Limited
Org Australian New Muslim Association
Org Human Appeal International Australia
Org Islamic Youth Centre in Lakemba
Org Islamic Youth Association
Org Nahda: Sydneys Dynamic Muslim Youth Movement
Org Tripoli and Mean Association (TMA) Ltd
Org United Muslim Women Association Inc
Org Suburban Islamic Association Campbelltown
Org Global Islamic Youth Centre
Org Zakaat & Sadaqah Fund Inc
Org United Muslims of Brisbane (UMB)
Org Islamic Education Centre
Org Peel Islamic Cultural Association Inc
Org Muslim Association Sunshine Coast
Org Centenary Khilafat Hall
Org Muslim Business Index
Org The Islamic Council of Victoria
Org Islamic Information Centre of SA IICSA
Org Imam Ali Islamic Foundation Limited
Org Goulburn Valley Turkish Islamic & Cultural Society
Org Charity Australia International
Org Muslim Revert Network
Org Western Sydney Turkish Islamic Cultural Centre
Org Noor Al Houda Islamic College Pty. Ltd.
Org Islamic Association of Australia
Org The Islamic Association of Australia
Org Islamic Council of the Australian Capital Territor
Org Queensland Charity & Welfare Association Inc., The
Org Iranians Muslim Association of WA
Org Islamic Council of Western Australia
Org Australian Islamic Fund
Org Federation of Australian Muslim Students and Youth
Org Revesby Muslims Assoc
Org Bosnian Islamic Society
Org Islamic Society of Central Queensland
Org Riverstone Islamic Society
Org Islamic Welfare Centre
Org Islamic Women's Association of Queensland Inc
Org Austra Lanka Muslim Association
Org Sydney Muslim Youth
Org Centre for Islamic Dakwah & Education
Org Islamic society of Toowoomba Inc
Org Australia Light Foundation
Org iQraa Islamic Centre
Org Muslim Business Network
Org Warrnambool Islamic Society Inc
Org Islamic Council of South Australia Inc, The
Org Islamic College of South Australia, The
Org Islamic Society of West End
Org Islamic Council of Tasmania
Org Essence of Life
Org Islamic Association of Logan
Org Islamic Society of ACT
Org Australian College of Arabic
Org Newcastle Uni Faith Centre
Org Hume Islamic Youth Centre
Org Al-Faisal College Limited
Org Al Mabarat Benevolent Society
Org Australian Indonesian Ass of SA
Org Al-Tawaheed Assoc of WA Inc
Org Curtain Muslim Students Assoc CMSA
Org The Bald Hills Islamic Edu Org Ltd
Org Turkish Islamic Ass of Canning Inc
Org New Muslim Care Brisbane
Org The Trustee for Australian Islamic Education Trust
Org Islamic & Information Services Network of Aust
Org Southern Districts Islamic Inst. Building Foundati
Org Jafaria Islamic Society of Adelaide
Org Bosniak Islamic Centre of Qld Islamic Society of
Org Centre for Islamic Law and Society
Org Imam Ali Mosque and Islamic Centre of SA
Org Belmont Islamic Youth Centre
Org NSW Auburn Turkish Islamic Cultural Centre Inc
Org Noble Road
Org Australian Islamic Social Associantion Inc
Org Afghan Islamic Centre And Omar-Farooq Mosque Inc
Org Australian Turkish Islamic Federation & Foundation
Org Bosnia Herzegovina Sandzak Islamic Support Group
Org Global Islamic Youth Centre GIYC Mosque
Org Australian Islamic Forum Ltd
Org Belmore Islamic Centre Ltd
Org Brisbane Islamic Centre Ltd
Org Islamic Awe Foundation Ltd
Org Islamic Business Union Pty Ltd
Org Islamic Care Queensland PTY LTD
Org Islamic Charitable Organisation Pty Ltd
Org Jafaria Islamic Society Ltd
Org Melbourne Islamic Centre Limited
Org Moorooka Islamic Society Pty Ltd
Org Saarban Islamic Centre Pty Ltd
Org Islamic Education Consultants Pty Ltd
Org Al-Furquan Charitable Islamic Pty Ltd
Org El Ehsan Islamic Calendar Pty Ltd
Org AYCC Australian Youth Community Centre
Org Fatima Zahra Islamic Centre Limited
Org International Islamic Halal Organisation Pty Ltd
Org Islamic Museum of Australia
Org Islamic Path Radio Australia Limited
Org Islamic Radio and Communication Limited
Org Sydney Islamic Cultural Centre Pty Ltd
Org The Australian Islamic Education Board
Org Toowoomba Islamic Charitable Organisation Pty Ltd
Org Western Community Islamic Centre Ltd
Org Queensland Islamic Marriage Service Pty Ltd
Org Surfers Paradise Islamic Corporation Pty Ltd
Org Australian Islamic Society of Dandenong
Org Islamic Research and Educational Academy Ltd
Org Islamic Society of Northwestern Sydney Limted
Org Australian Sudanese Islamic Funeral Services LImit
Org Islamic Society of New South Wales Trust
Org Imam Hussain Islamic Centre of SA Ltd
Org Noor Al Houda Islamic College Holdings Ltd
Org Islamic Financial Services Council of Australia Li
Org Islamic Community Milli Gorus Australia Foundation
Org Luqman Centre for Islamic Education and Research P
Org International Islamic Halal Org Australia & NZ
Org Federation of Turkish Islamic and Cultural Centres
Org Int. Islamic Relief Org Australia NZ & South Pacif
Org Board of Imams Victoria
Org Campbelltown Youth Centre
Org Al Imaam Islamic Society
Org Moorebank (GIYC)
Org AIYC – Aust. Islamic Youth Centre
Org Islamic Shia Council of Queensland
Org Australian Muslim Women's Centre for Human Rights
Org Al Zahra Islamic Council
Org AL-ZAHRA MUSLIM WOMEN'S ASSOCIATION INC
Org Al Zahraa Hall Inc
Org Australian Islamic Cultural Centre Ltd.
Org NORTH SHORE ISLAMIC SOCIETY INCORPORATED
Org Dawat-e-Islami Australia
Org Sydney University Muslim Students Assoc SUMSA
Org Islamic Information & Support Centre of Australia
Org Muslim Student Association of Launceston (MSAL)
Org Islamic Centre Of Tasmania Trust Inc
Org Islamic Institute Of Education – Act Inc
Org Islamic Practice Association Canberra Incorporated
Org Islamic Society Of Central Queensland Inc.
Org Liverpool Islamic Association Of Australia
Org NSW United Turkish Islamic Centre Inc.
Org Queensland Islamic Education Charitable Trust
Org Queensland Turkish Islamic Cultural Centre
Org Somali Islamic Cultural Centre
Org Supreme Islamic Council Of New South Wales Inc.
Org My Home Respite Centre
Org Griffith University Musallah
Org Australian Muslim Voice Inc (AMV)
Org Nepean Islamic Association
Org Islamic Media
Org UMA CENTRE LIMITED
Org Zamzam Jaji Group
Org The Message Magazine
Org Islamic Media INternational
Org Muslim Welfare Centre
Org Lebanese Community Council
Org Islamic Mo
Org Bankstown Muslim Association
Org Islamic Cultural and Information Network
Org Amal Charitable Association
Org Islamic Society of Liverpool
Org Moslem Alamy Society
Org The Association of Bhanin Elminieh – The Australia
Org Auburn Diversity Services Incorporated
Org Auburn Youth Centre Inc
Org Assyrian Australian Assoc
Org Australian Afghan Hassanian Youth Association Inco
Org ALJAWAD ISLAMIC SOCIETY INC
Org Alsajjad Islamic Socieity Incorp
Org Australian Islamic Foundation Inc
Org Australian Islamic Services
Org Alghadeer Islamic Association Inc
Org Alrahman Islamic Centre Incorporated
Org Australian Islamic Mission Incorporated
Org Circles of Light Centre
Org Time Tick Pty Ltd
Org Australian Islamic Board
Org Bendigo Islamic Association Inc
Org Turkish Islamic Society of Victoria
Org Council for Islamic Dialogue Inc
Org El Zahra Islamic Community Limited
Org Global Islamic Mission
Org Hussaini Society of Victoria
Org Islamic Association of Katanning
Org Islamic Association of NW
Org Islamic Burial Services
Org ISLAMIC COMMUNITY SERVICES
Org Islamic Foundation Australia Inc
Org Islamic Institute of Australia Incorporated
Org Islamic of Hidayah and Ihsan Assoc Incor.
Org Islamic Society of Chermside Inc
Org Islamic Trust of Algester
Org Victorian Muslim Community Information Service Inc
Org Indonesian Islamic Association Incor
Org Islamic Community of Nepean Ltd
Org Islamic Council of Northern Territory Inc
Org Islamic Intellectual Front
Org Islamic Society of Palmerston Inc
Org Islamic Youth Organisation INC
Org Islamic Awakening Program
Org Islamic awareness association
Org Lakemba Islamic Association Incorporated
Org Melbourne Islamic Initiative Incorporated
Org Noorulhuda Islamic Association
Org Supreme Islamic Council of Western Australia
Org Halal Meat Board of Australia
Org Future Movement WA
Org Southwest Islamic Association Inc
Org Australian Islamic House Incorporated, The
Org Australian Islamic House Inliverpool area Inc, The
Org Islamic Arabic Centre, The
Org SHAHIN HOLDINGS PTY. LTD.
Org Perth Ummah Centre
Org Islamic Elderly Group Inc
Org Islamic Trust Fund, The
Org Islamic Association of South Australia, The
Org Islamic Society of Whyalla Inc, The
Org Progeny Islamic Publications Pty Ltd, The
Org Trustee for Zainabya Islamic Centre, The
Org Trustee for Toowoomba Islamic Centre, The
Org VUT Islamic Society
Org Wentworthville Islamic Centre Incorporated
Org Werribee Islamic Centre Inc
Org Woman's Islamic Association Incorporated
Org Ahul Bait Islamic Association Inc
Org Al Ghadeer Islamic Association Inc
Org Al Khair Islamic Society
Org Al-Ansaar Islamic Association (inc)
Org Al-Iman Islamic Society Inc.
Org Al-Madina Islamic Centre Incorporated
Org Burmese Muslim Organisation Incorporated
Org Alawi Islamic Association of Victoria
Org Alawi Youth and Recreational Centre, The
Org Alrissalah Islamic Association of Australia
Org Al_Eslah Islamic Association Incorporated
Org Annual Islamic Eid Show Incorporated
Org Ashabul Kahfi Islamic Centre Incorporated
Org Australian Institute of Islamic Culture Incorporat
Org Australian Islamic College Perth Inc Building Fund
Org Australian Multidimensional Islamic Centre Inc
Org Australian School of Islamic Information
Org Islamic Community Milli Gorus Adelaide Inc
Org Adelaide Islamic Education Centre
Org African Australian Islamic Association
Org Al Huda Islamic Centre
Org Ararat Islamic Welfare Association Inc
Org Australian Kurdish Islamic Centre Incorporated
Org Coffs Harbour Islamic Association
Org Australian Halal Development and Accreditation
Org Austraian Halal Authority and Advisers
Org Global Halal Trade Centre Pty Ltd
Org Trustee for Global Halal Trade Centre Unity Trust
Org Halal Australia Pty Ltd
Org Trustee for Halal Australia Trust
Org Halal Certification Authority-Australia
Org Halal Certification Council Pty Ltd
Org Halal Meat Board of Western Australia
Org Halal-Sadiq Services
Org Halal Supervisory Board of SA for the Kingdom of
Org Muslim Care Aust
Org Muslim Care Australia
Org Trustee for Muslim Outreach, The
Org Australian Muslim Media Inc
Org Australian Muslim Council Incorporated
Org Australian Muslim Lobby
Org Australian Islamic board
Org Australian Muslim Youth
Org Illawarra Muslim Aid Incorporated
Org Australia Ahl Al Bait Islamic Centre AABIC Inc
Org King Abdul Aziz College Building Fund Account
Org Muslim Community Radio
Org Muslim Foundation of Australia
Org Muslim Funeral Services Inc
Org Linking Hearts
Org Felicity House
Org Melton Muslim Community Inc
Org Muslim Assistance Worldwide Inc
Org Muslim Legal Network Inc
Org Muslim Legal Network MLN
Org Muslim Nation of Australia Incorporated
Org Sufi Society of Australia, The
Org Al-Ashraf Muslim Society of Australia
Org Muslim Society of Liverpool
Org Spears Sports Club
Org Muslim Students Assocation
Org Association of Islamic Da'wah in Australia (AIDA)
Org Muslim Information Service
Org Muslim Teachers' Association Pty Ltd
Org Muslim Youth WA
Org Muslim Youth of Truth
Org Perth Muslim Association
Org Tasmanian Muslim Association
Org Association of Islamic Dakwah Australia (VIC) INC
Org iDawah Australia Inc
Org Trustee for iDAWAH Australia Inc, The
Org Somali Dawah Centre
Org Al-Jammaj Da'wah Centre
Org Australian Community Dawah Centre
Org Dahwa.Co Pty Ltd
Org Street Dawa Australia Incorporated
Org Islam Project Incorporated, The
Org Australian Halal Development and Accreditation
Org Al-Iman Islamic Society Inc.
Org Islamic Association of Geraldton, The
Org Turstee for Australian Islamic Youth Centre, The
Org Madinah Welfare Inc
Org Mercy Mission
Org AlKauthar Institute Incorporated
Org New Muslim Care Melbourne
Org New Muslim Care Brisbane
Org Sister's House Services Inc
Org Mercy Mission Media Pty Ltd
Org Muslim Council of NSW Inc, The
Org Trustee for Muslim Sisters Aid Incorporation, The
Org House of Sadaqa
Org Young Muslim Association Inc
Org Youth Muslim Club Inc
Org Koori Muslim Association Inc
Org Adelaide Muslim Youth League Inc
Org Al Mahdy Muslim Association Incorporated
Org Australian Muslim Advocacy Network Ltd
Org Australian Muslim Doctors Association
Org Australian Muslim Janaza Services Incorporated
Org Australian Muslim Youth Network Limited (AMYN)
Org Australian Muslim Youth Network Limited (AMYN) QLD
Org Al sadiq Incorporated
Org Al Sadiq Wal Amana Incorporated
Org Al Sadiq Institute Pty Limited
Org Al Sadaqah Fisabilillah Foundation
Org Artarmon Muslim Community Association
Org Austra-Egyptian Muslim Society
Org Australian Indonesia Muslim Foundation Inc
Org Australia Muslim Sports Federation Incorporated
Org Burmese Muslim Sports Association Inc
Org Burmese Muslim Youths Organisation Inc
Org Burmese Muslim Youths Organisation Inc
Org Burmese Muslim Humanitarian Organisation Inc.
Org CANTERBURY BANKSTOWN MUSLIM ASSOC
Org Canberra Muslim Youth (CMY)
Org Fremantle Muslim Commnity Association
Org Gujarati Muslim Association of Australia
Org Hume Muslim Womens Association
Org Indonesian Muslim Centre of Queensland Ltd
Org Indonesian Muslim Funeral Services
Org Al Jannah
Org Malay-Muslim Welfare Victoria Inc
Org Merhamet Muslim Welfare Association
Org Muslim Womens Welfare of australia
Org Mbrace New Muslim Support
Org Multicultural Muslim You Orginisation Inc
Org Muslim Alawite Community Leaders Inc.
Org Muslim Legal Network Inc (NSW) Inc
Org Muslim Legal Services Victoria Inc
Org Muslim Professional Network (MPN) Inc
Org Muslim Students Association of Australia Inc
Org MSA Career Expo
Org MSA Katalyst
Org MSA Unigoal
Org Muslim Students' Association of New South Wales
Org Muslim Welfare Trust of Victoria
Org Muslim Women Revert Group
Org Muslim Women's Business Association (MWBA) INC
Org Perth Indonesian Muslim Society Inc
Org Polynesian United muslim Association
Org Queensland Muslim Welfare Association Incorporated
Org Strathfield Muslim Welfare Association Incorporate
Org Southern Metropolitan Muslim Association Inc.
Org Swan Hill Muslim Association Incorporated
Org African Muslim Association of South Australia Inc,
Org Tripoli Fayhaa Muslim Association
Org Australian Shia Muslim Assembly, The
Org Trustee for musim Cemetery Trust Necropolis, The
Org Towid Association
Org Freemantle Muslim Community Association
Org Aligarh Muslim University Alumni of Australia
Org Australian Tamil Muslim Association Sydney Incorp
Org Australian Indonesian Muslim Cultural Centre
Org Australian Muslim Social Services Agency Inc
Org Australian National University Muslim Association
Org Bosnian and Hercegovina Muslim Socieity SA INC
Org Fijian Muslim Ethnic School of SA INC
Org Hunters Hill MUslim Religious Association Inc
Org Indian Muslim Association of Australia Incorp
Org Melbourne Muslim Community Welfare Trust
Org Muslim Women's Association of North Queensland Inc
Org Muslim Youth Support Centre Western Australia Inc
Org MacquaieUniversity Muslim Students Association
Org Muslim Arbitration and Concilliation Centre of Aus
Org Muslim Cultural & Youth Association Sydney Inc
Org Muslim Family Mediation, Conciliation and Arbitrat
Org Muslim Social and Sports Association (WA) Inc
Org Muslim Youth Recreation and Education Centre
Org Richmond Muslim Community Cooperative RMCC
Org South Wollongong Muslim Women's Assoc Incorp
Org Shia Muslim Youth Council of South Australia
Org Somali Muslim Community in Victoria Inc
Org South Australian Muslim Communities Council incorp
Org Hizb Ut-Tahrir Australia
Org United Sri Lanka Muslim Association of Australia
Org United Sri Lanka Muslim Association of Australia
Org Islamic Voice Radio
Org Trustee for NSW Sharia Funding Trust, The
Org Al-Jannah Da'wah Centre
Org Association of Islamic Da'wah in Sth Aus (AIDSA)
Org Daawah Association of Western Australia Inc
Org Supreme Halal Certification Services Inc