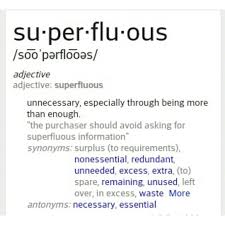 Governments: orchestrating their own demise
The SA Government has accused Labor of concealing plans to sell off the state's Motor Vehicle Registry during its time in office, but says it is now duty-bound to consider exactly the same move.
Years ago some bright spark came up with a great idea to save the arses of incompetent, and profligate politicians. They needed more money and less responsibility. It was simple and easy. Sell off income generating utilities to the highest bidder. That, in turn removes any obligation when there is a blackout or the phone hasn't worked for a week. It's not their business anymore—call the new owner. That is the example Australians live every day. Oh yes, senate inquiries are as popular as union barbeques and result in the same old, same old—the meat was burnt. The SA government seeks to sell off their Motor Vehicle Registry. Very soon there will be everything of real value, even sewer treating, will be gone, nothing left to sell that an entrepreneur would want. The best thing of all is to sell off the government to the highest bidder—what, no bidders like sewer treatment? Retired volunteers with loads of experience could be voted to a board and voted off if need be. After all, volunteers now do most what government used to do! Simples!
Source: ABC
SA Government 'contractually bound' to consider Motor Vehicle Registry privatisation
The Liberals said the deal was struck during a previous privatisation, when the former Labor government left the Lands Titles Office in the hands of commercial consortium Land Services SA.
Treasurer Rob Lucas said, as part of that deal, Land Services SA paid another $80 million for an "exclusive right" to negotiate for further sell-offs, including the Motor Vehicle Registry.
He said if the Government opts against the privatisation, it would have to repay the $80 million with interest of 10 per cent per year, or extend the consortium's control of lands titles services.
"If the repayment doesn't occur until 2020 then the repayment could be as much as $104 million," he said.
Mr Lucas said, as part of the "secret deal", the new Government was "contractually bound" to carry out a scoping study into the privatisation of the agency.
"I've taken legal advice that we're now in this position," he said.
"I can't rule out anything out because we haven't done the scoping study.
"If I was to rule something out at this stage, there may well be the opening for legal action against the Government on the basis that we've not gone into, as the contract requires us to do, reasonable endeavours to negotiate this particular deal."
During its time in office, Labor also privatised the Motor Accident Commission and Mr Lucas said Labor had deliberately kept the latest deal secret in the lead-up to the election.
Asked whether it was potentially a gift in disguise, he said the move had not been part of the Liberal agenda during the election campaign.
But Labor said it would "probably" not have gone through with the sale of the registry if it had been re-elected.
"The consortium asked that we keep it confidential. We took advice and we agreed with them," government spokesman Tom Koutsantonis said.
"Mr Lucas knows full well he doesn't have to go through with the deal. He can pocket the $80 million and just add seven years to the contract of the Lands Titles Office."