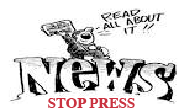 Crook from high places falls
AUSTRALIA'S youngest ever tax chief is behind bars after ­allegedly being caught with a wallet full of counterfeit cash, bank cards in different names and dodgy driver's licences. Nick Petroulias, once the nation's second most powerful tax official, appeared before Burwood Local Court as Michael Nicholas Felson earlier this week having been pulled over by police while driving his luxury black BMW X5.
Source: News Corp
Nation's youngest ever tax chief behind bars after ­'being caught with wallet full of counterfeit cash'
When the officers stopped him in inner-west Sydney on June 20, the 50-year-old is alleged to have handed them a current New Zealand driver's licence in the name of another alias, Nicholas James Piers.
Police will allege that inquiries revealed Piers was a permanent resident of Australia and allegedly had a number of aliases including Nick Petersen, Michael Felson as well as his real name — Nick Petroulias.
Under his various aliases he is alleged to have held one NSW driver's licence, three Queensland licences, one from Victoria and another from Tasmania, only two of which were current. He has not been charged over those licences.
Once a Melbourne legal whiz-kid, Petroulias was made assistant commissioner of the Australian Taxation Office at the age of 30. In 2014 he was declared bankrupt with eye-watering estimated debts of $104 million.
On Tuesday he appeared in court via videolink from Silverwater Jail dressed in prison greens as he used his fingers to flatten the "comb-over" hiding his bald head.
Former Tax Office employee Nick Petroulias was once a legal whiz-kid.
Court documents show he has pleaded not guilty to knowingly possessing seven counterfeit Australian $50 bank notes and two counts of possessing bank cards with the intention of committing fraud. He was refused police bail on June 20 and refused bail in Burwood Local Court the next day.
His case has been adjourned to August 14 when the court was told he will make a fresh bail application.
Petroulias has become the highest-profile arrest so far of Strike Force Puma, set up to target high-risk drivers in the wake of the Christmas road tragedy that killed Home And Away star Jessica Falkholt and her family.
However, it is not known why he was pulled over in Burwood as police would not ­reveal any further information.