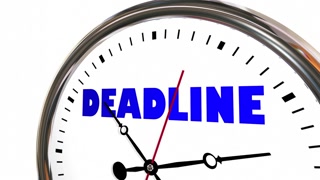 The clock ticks for Turnbull
It's a damned shame that the bells are not tolling for Turnbull which would mean terminal. The ticking clock is a mere harbinger of likely to be. Nevertheless, it remains that Malcolm Turnbull is a fake PM who has deceived Liberal voters by departing radically from conservative ethos. A deliberate ruse for a personal gain.
Last week began with a political drive-by backflip. Revenue Minister Kelly O'Dwyer dropped an announcement signalling the Government's plan to ditch the GST on women's sanitary products. This was something no government of any political stripe had done during the GST's 18 years of existence, making it a delicate issue to handle.
Source: News Corp
Time is running out for Turnbull to show his value
Labor, being in opposition, had it easier, pledging to get rid of the tax in government and was stirring up a campaign around this.
The Coalition had to neutralise the issue quickly and quietly. This is why O'Dwyer made the announcement, did a press conference and moved on.
The tampon tax backflip lasted less than 24 hours and by Monday the conversation was the drought, the next phase of the banking royal commission and Emma Husar's office problems.
Malcolm Turnbull travelled out into western New South Wales with Agriculture Minister David Littleproud and announced new $12,000 family assistance relief packages, something quickly criticised as too little too late by the usual suspects.
As usually happens in these cases some of the commentary focused on Turnbull's wardrobe, with some critics saying the Prime Minister looked like he had just stepped out of a RM Williams catalogue.
He had the hat and the shirt and the right pants but they look like they're just been picked up from the dry cleaners in New South Head Rd in Sydney.
Turnbull's lack of authenticity shows up most when he is in natural but unfamiliar circumstances.
Malcolm Turnbull with charity worker Edwina Robertson in Trangie during a visit to drought stricken areas of NSW. His wardrobe choices came under fire from critics. (Pic: Supplied)
It's hard to forget the time during 2016 federal election when Turnbull was sitting around with a group of mothers in a southern Adelaide suburb making small talk. Everyone was looking for Scotty to beam them up.
The awkwardness on that occasion is also apparent when he sits on a bus or a train trying to look like a regular commuter while really appearing as he is — Australia's prime minister indulging himself.
There are so many occasions now when Turnbull looks seriously authentically inauthentic.
Many voters don't mind that much, not expecting a genuinely authentic persona from their political leaders. They are beyond waiting for the next messiah — they've woken up to the fact he or she is not coming.
Some political leaders have a messiah complex nevertheless. They think their own greatness will be enough to overcome all else.
Turnbull presented himself as something of a saviour after the dysfunction and nuttiness of Tony Abbott's two years in the top job. And the public at first reacted positively, rating Turnbull and his government highly in the opinion polls but when the gloss quickly faded — after just nine months — the enthusiasm turned sharply to disappointment.
The tax confusion of early 2016, the madness of the first Budget by Turnbull and Scott Morrison and the seriously crazy eight week election campaign culminating in a double dissolution poll in which a bag of mixed lollies won seats in the Senate, all swirled around to leave the Prime Minister badly wounded but not vanquished.
Turnbull's political stocks have never recovered. He's edging towards the loss of 40 consecutive Newspolls and, while his personal standing has recorded some improvement, he is still seen as a negative for the Coalition.
Coalition strategists started reporting in December last year, after the New England and Bennelong by elections, a grudging acceptance of Turnbull's place in Australian politics was taking hold in the electorate.
"The disappointment was fading and people were starting to say, well he may not be what we thought he would be but let's give him some room to see what he can do," said one Coalition insider almost a month ago.
"The Barnaby Joyce debacle was a dead weight on this recovery but since then Turnbull's political luck has taken a turn for the better and he has had more clear air than storm clouds."
This assessment was being made before the July 28 by-elections and there is a revision underway in Coalition ranks.
Turnbull's policy cupboard is looking bare. His tax cut plan for big business is crashing on the shoals of clever politics from Shorten.
Shorten understands he is never going to go broke politically selling a schools and hospitals before a big bank tax cuts argument.
It is a sharp, cut through message that works on so many levels. Would you rather have (insert popular policy here) or a tax cut for banks with billion dollar turnovers.
If you're selling better schools, well resourced hospitals and the kind of infrastructure 21st century communities need today not tomorrow, you start in front.
This is why Turnbull's most urgent political need is a clear, concise message outlining his values and his party's convictions.
He hasn't been able to do it in his almost three years as prime minister. Time is running out.