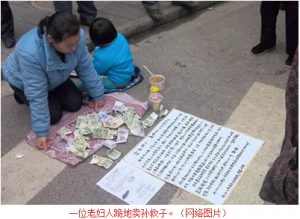 This shot shows a 57 year old lady trying to sell her grandson to save her son's life.
Her son and daughter-in-law spent all their savings and have already borrowed more than 200,000 yuan for treatment for the cancer discovered in her son two months ago. Now he needs a transfusion from his sister, but treatment costs another 300,000 yuan. By the look of things nobody is buying but they are donating.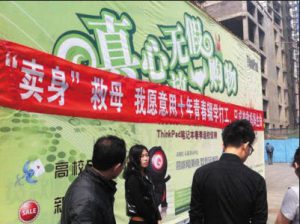 This one is not asking for money. She says she is prepare to work for you for 10 years if you wil pay for treatment of her mother's cerebral hemorrhage.
This sort of thing was not uncommon in history. Even in the US in the 18th century there were all sorts of legalities which allowed someone to put his son to work for you to avoid bankruptcy.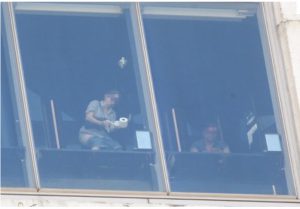 Finding public toilets in China is notoriously difficult, but when you gotta go, you gotta go! There is no escape.
But these toilets beside Shuzhou railway station have see through glass doors and walls. What for? Are they tryng to send customers elsewhere?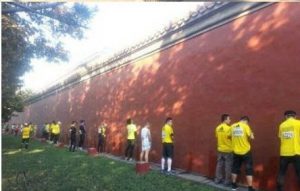 The 2013 Beijing Marathon was not just the usual test of endurance. Many runners wore masks because of the heavy air pollution, and when the runners finally finished, there were very few public toilets as usual. Men and women urinated in public, including against the wall of Zhongnanhai, the communist leadership compound, leading many bloggers to dub it the 'Weeing Wall.'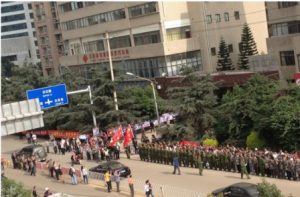 Thousands of 14th Division People's Liberation Army (PLA) war veterans protest in front of the Department of Civil Affairs in Kunming, asking the government to fulfill its promise to improve their living conditions after retirement.
In recent years, army group protests in China have become more frequent.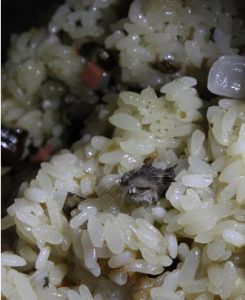 Just after the news of the selling of rats meat mixed with lamb meat in China's restaurants and shops, a high school student in Zhejiang province found a rat in his breakfast, just bought from school canteen. The boy says: "I had one bite of the rice ball, and had a glimpse of the rat head in it, I did not believe it was a rat, and I had a better look…. than I had to run outside to vomit….. other classmates were vomiting as some of them had the same type of breakfast. Some male students quickly came to take photos…..
The Headmaster of the school told journalists that people from the local Food And Drug Administration had checked the canteen, and found dried rat bones, or half of the head of rat in dried mushrooms.
A blogger said: Now I understand why students should not be allowed to carry mobile phones to school… you see, once these photos up on the web…….too much trouble.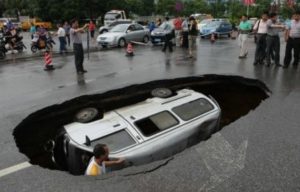 Sink holes like this are becoming much more common in China today. Here you can see a fine collection
http://www.chinauncensored.com/index.php/photo-of-the-day/544-sink-hole-2012
This pitiful wreck of a man was imprisoned because he belongs to a religion called the Falun Gong. He is not the only one to end up looking like this. Others have been shot.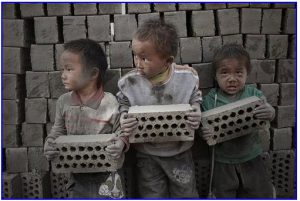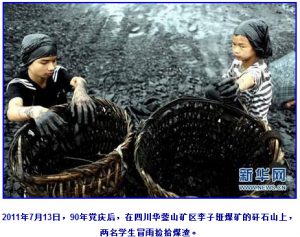 No words needed for this last lot.