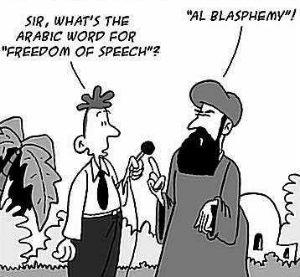 A man has been charged with 'blasphemy' in Denmark. He made a film of himself burning a copy of the Quran and put his film online.
He gave the video the title: "Consider your neighbour: it stinks when it burns."
The public prosecutor's office in Viborg, huffed: "It is the prosecution's view that circumstances involving the burning of holy books such as the Bible and the Quran can in some cases be a violation of the blasphemy clause, which covers public scorn or mockery of religion.
"It is our opinion that the circumstances of this case mean it should be prosecuted so the courts now have an opportunity to take a position on the matter."
He could face prison.
So what?
It is Denmark – they are as crazy as the Swedes. A lost cause.
And our next door neighbour, Indonesia, has put a high political figure, a Christian Governor, on trial for blasphemy.
Basuki Tjahaja Purnama, or Ahok as he is commonly known, faces up to five years in prison if found guilty of insulting Islam over references he made to the Koran during a campaign speech.
Again, so what?
It's Indonesia. Muslim country. What do you expect?
Here is the "so what?"
We have blasphemy laws in Australia.
Under the bullshit pretence of curbing "racial vilification" Queensland, Victoria, and Tasmania have laws that are indistinguishable from blasphemy.
They don't call it "blasphemy" but if it walks like a duck, quacks like a duck, swims like a duck – it's a duck.
These trio of backward states bans "severe ridicule" and "serious contempt" of persons based on religion, and have been used in practice to prosecute people for criticisms of religion.
So? Can a law affect of a backward state affect the citizens of NSW, or WA, say?
Well, it was tried against Bernard Gaynor. He was dragged again to the execrable Human Rights Commission for saying something in Queensland that offended a gay in NSW. God only knows how, but it was thrown out. That was for saying something about gays, but the principle is the same.
If the case had not been dismissed anybody could pick and choose among the three states laws and prosecute a NSW resident for having offended him under, say, the Tasmanian legislation.
The fact remains, blaspheme against Islam and the dreaded Soupbone is after you if you live in one of the three Australian states that have blasphemy laws.
And the tide is turning – pressure is on nearly every day to include blasphemy as a federal offence. Thank heavens we have Prime Minister Turnbull to stem the tide.
Here is Pat Condell to bring you up to date with blasphemy. How the push to re-instate blasphemy is gaining strength every day.

Strange isn't it? In Tatarstan the sayings of Mohammed are banned as extremist literature. MM had that story here.
---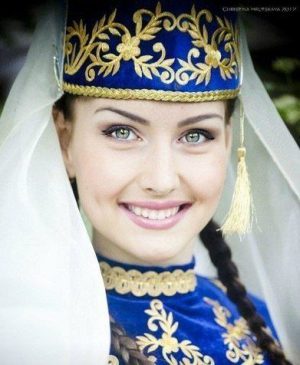 Tatarstan is part of the Russian Federation. Lovely place. Good laws. Lovely girls.
Just thought I would throw something nice to look at as a reward for looking at Pat Condell's mug.