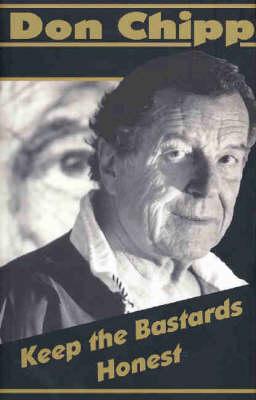 The bastards are not honest—do we assume?
Dump the Dual/Cit violators permanently!
It was Don Chipp, the former Liberal cabinet minister, who famously promised to "keep the bastards honest". A noble concept frequently proved a failure. This poll is indicative of the electorates mood of a well earned mistrust of our politicos. What voters are really angry about is their escape from any need to repay public money.
Australians have lost all sympathy for MPs caught in Labor's citizenship crisis, with a clear majority ­believing politicians eligible for dual citizenship should be punted from parliament or be ruled ineligible to run in the first place. Most voters are also opposed to a referendum to allow dual citizens to run for public office in a clear message to parliament that there is no appetite to change section 44C of the Constitution.
Source: News Corp
Support plunges for MPs holding dual citizenship, says Newspoll
A Newspoll conducted for The Australian reveals Australians have hardened their views since the citizenship crisis broke last year and overwhelmingly believe all politicians should comply with the Constitution or be barred from running for office.
In the wake of Labor's citizenship crisis last week, 51 per cent ­believe politicians should be disqualified if they fail to ­renounce citizenship of another country. Only 38 per cent ­disagree.
The results do not augur well for Labor MPs forced to recontest their seats, with a significant trend away from any original sympathy for the predicaments of MPs caught up in the debacle. In ­August last year, 44 per cent of voters said politicians should be disqualified compared with 43 per cent claiming otherwise.
Bill Shorten remains under pressure to deal with two Labor MPs, Emma Husar and Emma McBride, who have a cloud over their citizenship status when they nominated for parliament. Parliament's citizenship register shows both sought to renounce foreign citizenship, but no evidence is provided that their ­applications were received or acted upon.
Attorney-General Christian Porter yesterday demanded Ms Husar and Ms McBride provide proof their foreign citizenship had been renounced. "I believe there may be two members of the Labor Party who evidenced the commencement of the renunciation process, but not the completion of the renunciation process," Mr Porter said. "The parliament register has to be abided by."
The pressure follows the departure from parliament last week of Labor's Josh Wilson, Justine Keay and Susan Lamb, who all resigned in an admission they faced a similar situation to Labor senator Katy Gallagher who had been ruled ineligible by the High Court because she held British citizenship at the time of her nomination.
The poll of 1728 respondents, taken from last Thursday to Sunday, revealed support for the Constitution and section 44C, which deals with eligibility of political candidates. A majority of voters, 46 per cent, said they were against a referendum to allow dual citizens to sit in parliament compared with 43 per cent wanting the rules to be changed. Support for dual-citizen politicians was strongest among Labor and Greens voters and ­opposed strongly by Coalition and One Nation voters.
Malcolm Turnbull last week rubbished the idea of constitutional reform, claiming political candidates needed to "get their act together" and ensure they were not dual citizens before they nominated for the next election.
The Prime Minister has said the upcoming by-elections represent a "very big test" for Mr Shorten. Labor declined to comment yesterday on the cases of Ms Husar and Ms McBride. Ms Husar, the member for Lindsay, has acknowledged she might have acquired Polish citizenship from her paternal grandfather; Ms McBride, the member for ­Dobell, says she used to be a dual Irish-Australian citizen.
Labor's Anne Aly, the member for Cowan, last week produced a document from the Egyptian embassy saying she relinquished citizenship on May 6, 2016. The ALP's WA branch yesterday confirmed this was nearly a month before she nominated for the 2016 election.