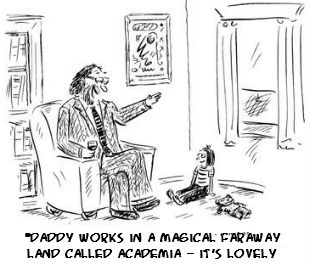 Where emotions overcome academia intelligence
Money pours into the academia industry by the $billions upon $billions, not only from students and their parents, but from taxpayers, who are bled on behalf of academia through extravagant subsidies both direct and indirect.
The wimpy prats of academia lecturing in Arts and Journalism are then feted, in Fairfax and the ABC particularly, by the very journalists who the academics drilled into. An inexhaustible supply of cultural Marxism then floods into our homes.

In the US there is even a University that finances student projects focused on social justice activism.
Yes, indeedy, Students at Virginia Commonwealth University are handed $2,500 awards from a Social Justice Fund to indulge their Camelotian dreams of a just diverse society, or something.
To quote from the application form, "Proposals must demonstrate how the innovative solution will address and tackle structural, political, economic or social injustice through the lens of diversity, including race, age, ethnicity, gender, sexual orientation, gender identity, gender expression, religion, national origin, disability status, political affiliation, veteran status and/or socio-economic background."
MM smelt a rat when reading the application; kindly forwarded to us by our US correspondent, Clint Eastwood Pilgarlic.
The smell arose from what is missing from the proposal – why is there nothing on climate change, why nothing on immigration injustice, why nothing on free condoms?
But no, it is true all right, C.E. Pilgarlic forwarded us the link for all to read.
The traditional university has outlived its usefulness. Academia is Public Enemy Number 2. We need to withdraw its funding and let it universities die of their own greed, lunacy, and uselessness as we develop more efficient alternatives to prepare our citizens for useful lives in medicine, science, agriculture, engineering and other pursuits beneficial to the common good.