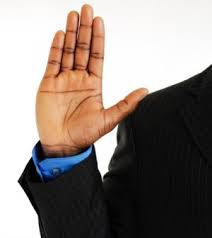 Refugees please observe!
Natasha Bita in The Australian today gives the Oath of Australian Citizenship. Few have ever heard those 28 words and fewer will ever take them to bosom as meaningful.
What will be embraced as rightful title is Centrelink, and Medicare and a myriad of other pathways to the beleaguered taxpayers' purse. It vexes many of us that an oath, although a pledge or even a contract, verbal is legal, has zero influence upon its violators making a farce out of Australian Citizenship. What worth is then the Australian Passport?
I pledge my loyalty to Australia
and its people, whose democratic
beliefs I share, whose rights and
liberties I respect, and whose
laws I will uphold and obey. 
Oath of Australian citizenship [Read more & Comments]