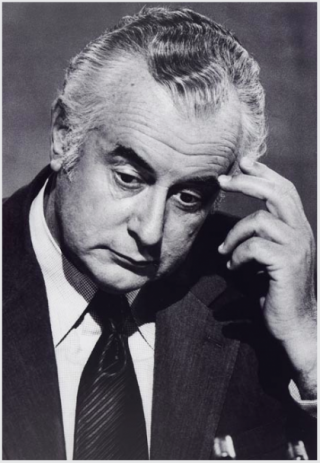 Gough – as I saw him
Exclusive
Emile Zola
No doubt for the next week or two we'll be saturation bombed with reflections, recollections, memories, anecdotes and all the rest of it about Australia's 21st Prime Minister, Edward Gough Whitlam, and the tragi-comedy of his Government between 2nd December 1972 and 11th November 1975. Gough was Prime Minister for 1074 days, give or take a few hours, and the gong is still vibrating.
There'll be all the re-analysis of his recognition of China, Soviet incorporation of the Baltic States, Indonesia's invasion of East Timor, ending conscription and all the "big picture stuff" like Medibank and Murphy's Law and, of course, "Blue Poles" which really was a big picture that's still hanging in the National Gallery.
But I'd like to reflect on what Whitlam's government meant for me personally.
I came from a working class family descended on my father's side from convicts who arrived on the Second Fleet in 1789 and free settlers from Cornwall who arrived in 1848 as "bounty immigrants". [Read more & Comments]