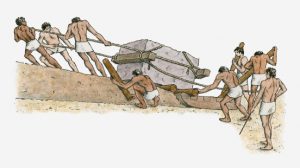 There are more than 45 million modern slaves—are you one?
The song: Up in the morning, out with the sun, working like a nig**r all day…
Over 45 million people are living as modern slaves around the world, according to the 2016 Global Slavery Index, with two-thirds reported in the Asia-Pacific region. The index, by human rights group Walk Free Foundation, increased its estimate of people born into servitude, trafficked for sex work, or trapped in debt bondage or forced labour to 45.8 million from 35.8 million in 2014.
Suburban trains cart them to work every morning. Look inside the car beside you in the traffic jam, there's one or two. The city streets teem with them like spawning salmon forging upstream to nowhere. Nearly all carry strained faces of despair, if not disinterest. They do look like modern slaves. "Trapped in debt bondage or forced labour" Aha! Some poor sod working three jobs to pay the mortgage? Maybe there's more than 45 million! [Read more & Comments]